We are pleased to invite you to our upcoming live webinar on "Metrology 3D Scanners Application in Foundry and Casting Industry" on 30th May. The event will be hosted by Bruce Zhang, experienced account manager at SHINING 3D.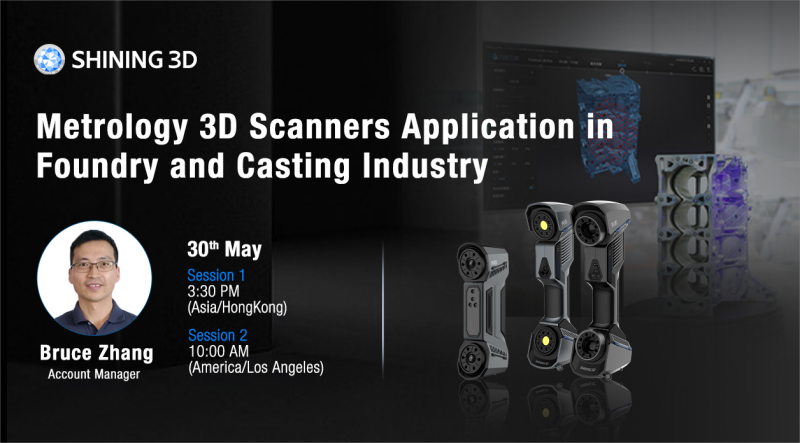 The foundry and casting industry faces numerous challenges in meeting the increasing demands for high-quality and precise components. Castings are often large and heavy, causing great inconvenience to workers. Particularly in inspection, with complex surfaces, using traditional inspection methods is very difficult. In this webinar, Bruce will discuss the benefits of using 3D scanning technology for metrology in the foundry and casting industry, and share wonderful case studies focus on various patterns/moulds and castings.
What will you learn from this webinar?
・Application range of metrology 3D scanners in casting and foundry industry
・Various case studies demonstrating the application of metrology 3D scanner in foundry and casting industry
We encourage you to join us for an informative session that will provide valuable insights into the casting and foundry industry!
【Register Here-Session 1:3:30 PM (Asia/HongKong)】
【Register Here-Session 2:10:00 AM (America/Los Angeles)】
---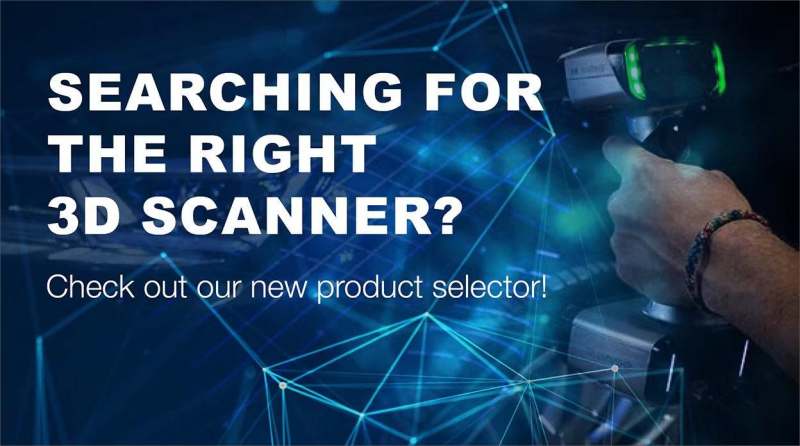 Want to know which scanner is best for you? Just take a minute to test with the product selector below.
---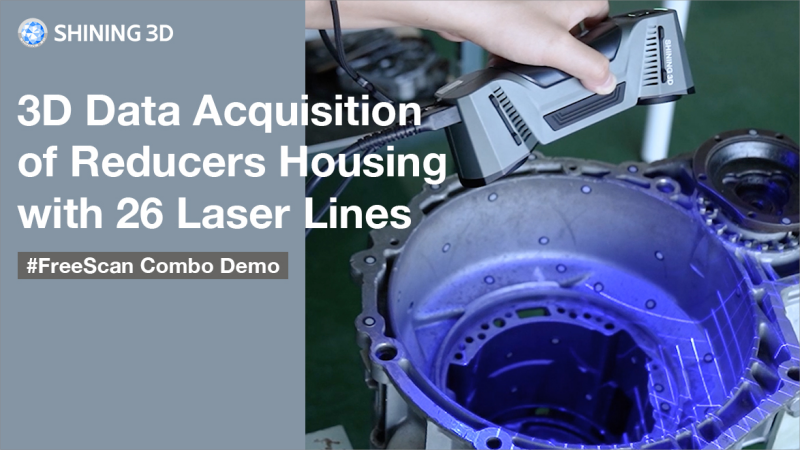 FreeScan Combo Demo series released
A video series to help you get to know FreeScan Combo comprehensively.
・FreeScan Combo Demo #1: Capturing Complete 3D Data of a Mercedes Benz
・FreeScan Combo Demo #2: 3D Data Acquisition of Reducers housing with 26 Laser Lines FreeScan Combo
・FreeScan Combo Demo #3: Infrared Light Source 3D Scanning with FreeScan Combo Fast & Without Markers
Watch Full Series on YouTube >>