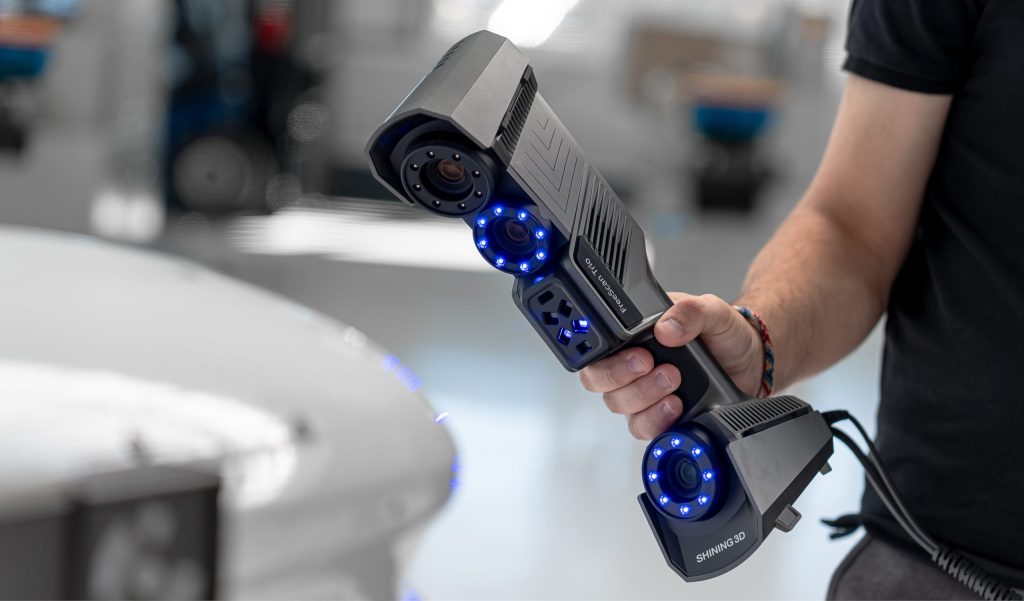 Stuttgart, Germany – November 6th, 2023: SHINING 3D, a leading innovator in 3D digitization technology, proudly introduces the FreeScan Trio, the latest addition to its high-end range of 3D scanning solutions. The scanner is being introduced at Formnext, the leading exhibition for Additive Manufacturing and all related processes, and is on display at the SHINING 3D booth in Hall 12.1 E21.
Following the successful debut of the FreeScan Combo earlier this year, as well as the company's recent ISO:17025 accreditation, the FreeScan Trio sets a new standard in metrology-grade 3D scanning with its innovative features and unmatched performance.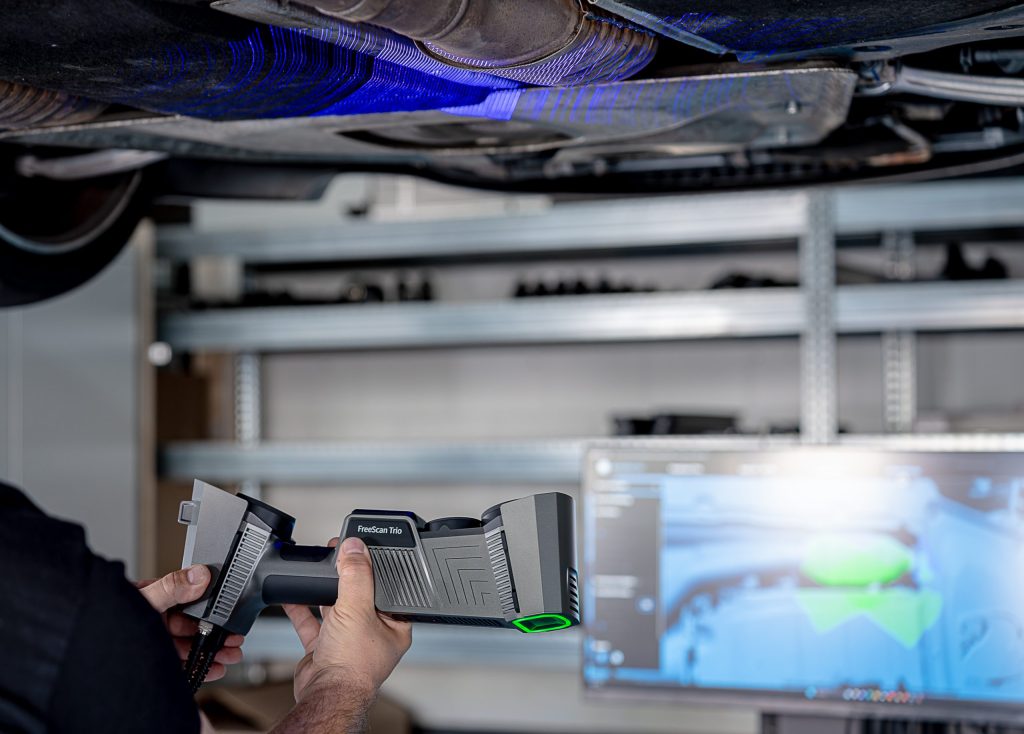 The FreeScan Trio presents a notable development in laser 3D scanning technology, offering marker-free scanning capabilities facilitated by a 98-laser-line mode and a triple, 5MP camera system. Not only but especially for projects involving large objects, scanning without the need for markers significantly reduces preparation time.
Moreover, the scanner is able to capture an impressive 3,010,000 points per second, establishing it as the fastest handheld 3D scanner in its class. Complemented by a large field of view of 650 by 580mm, it captures more data in fewer sweeps.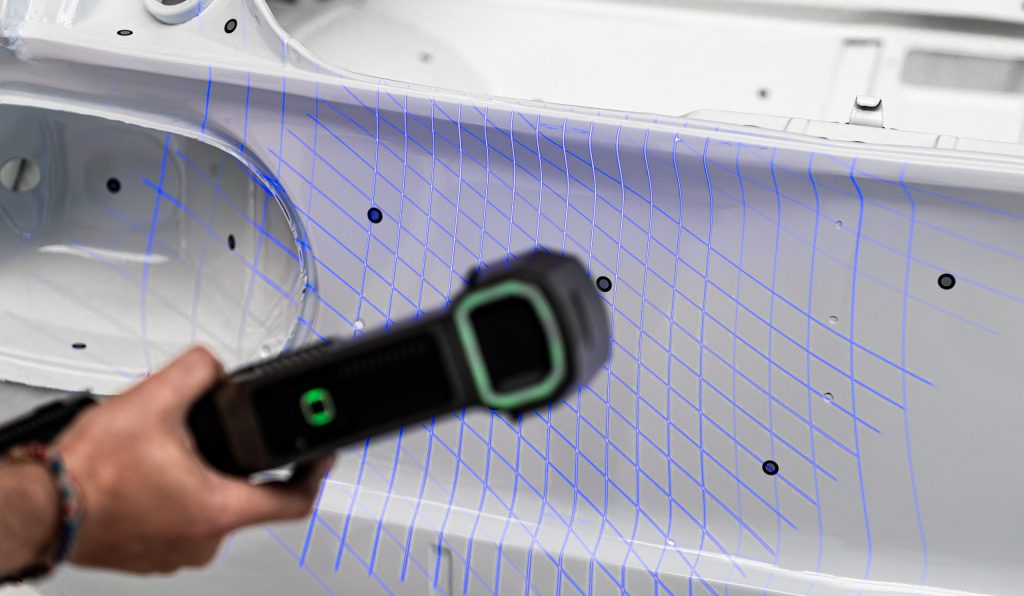 In addition to the 98-laser-line mode, the FreeScan Trio offers a single-line mode, one with 7 parallel lines, and one with 26 crossed lines. These modes can tackle many different projects in all kinds of industries, conferring the scanner with the versatility that is now customary in all SHINING 3D products. With markers, these modes all achieve an accuracy of up to 0.02mm, and a volumetric accuracy of up to 0.02 mm.
Last but not least, the FreeScan Trio is also equipped with a photogrammetry mode that works with SHINING 3D's practical, magnetic scale bar, eliminating the need for extra coded targets. This mode narrows the volumetric accuracy down to 0.02mm + 0.015mm/m.
Whether working with large-scale assemblies or scrutinizing intricate components, the new FreeScan Trio is a reliable and powerful ally for any engineer or designer.
---
About SHINING 3D: SHINING 3D has been developing, manufacturing, and democratizing high-precision 3D technologies for almost 20 years. The company offers accessible and high-quality 3D digital solutions to users with diverse backgrounds and industries worldwide. As a key contributor in the 3D scanning industry, SHINING 3D aims to keep nourishing and leveraging its global influence to promote the popularization of digital 3D technology.
Contact: marketing@shining3d.com