As you know we are always striving to equip you with the most up-to-date tools, equipment and accessories to facilitate and upgrade the daily clinic and lab workflow. Apart from our proven and cutting-edge dental 3D scanning solutions including the AutoScan and Aoralscan dental 3D scanner series, our AccuFab-D1 DLP 3D printer has become a reliable companion for many of you. We could not be prouder when we look back at all the positive feedback, useful tips and success stories connected to AccuFab-D1. As we are always listening carefully to your requirements and looking to offer you a broad spectrum of application and material opportunities, we have some great news for you today! Say hello to our latest addition to the SHINING Dent 3D printer resin portfolio: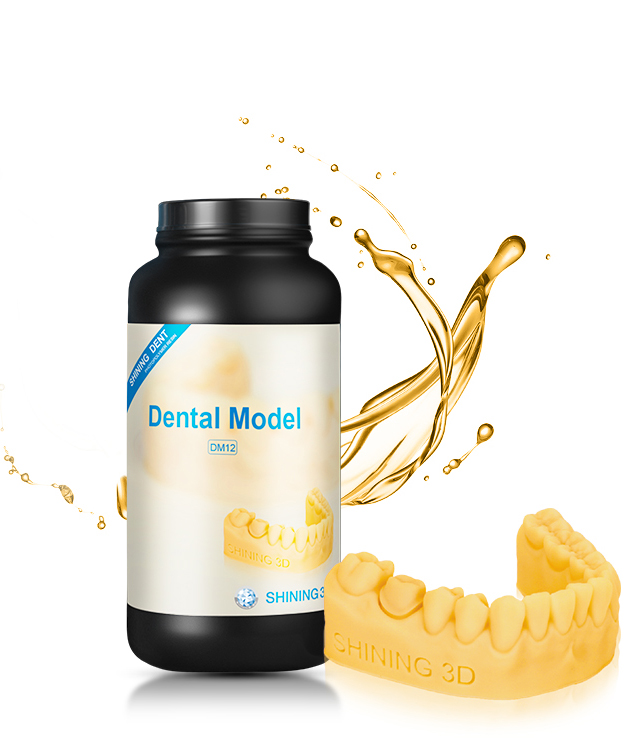 Separated model has high requirement of the precision. Especially for the die and die inserting.
DM12 is an ideal choice for printing separated models. Due to its high precision and a bit of elasticity DM12 caters high printing precision and working flexibility needs to ensure both accurate model printing and good fitting of dies

More Available Resin Materials

If you have questions about DM12 or wish an elaborate consultation on getting started in dental 3D printing, your local sales representatives are looking forward to helping you skyrocket your digital dentistry journey!
Go digital with SHINING 3D!
Sincerely,
The SHINING 3D Dental Team