What is 3D scanning efficiency?
3D scanning efficiency is an important element to consider when choosing a 3D scanner. It will determine how fast you can 3D scan different objects. Several factors affect 3D scanning efficiency:
● Point distance
● Frame rate (FPS)
● Field of view (FOV)
● Object size
Factors that affect 3D scanning efficiency
2.1 Point distance
Point distance refers to the distance between the nearest two 3D points. The smaller the distance, the finer the detail of the scan data. However, the smaller the point distance you set, the more time it will take for the scan to be complete.

In 3D scanning, this concept is often synonymous with "resolution".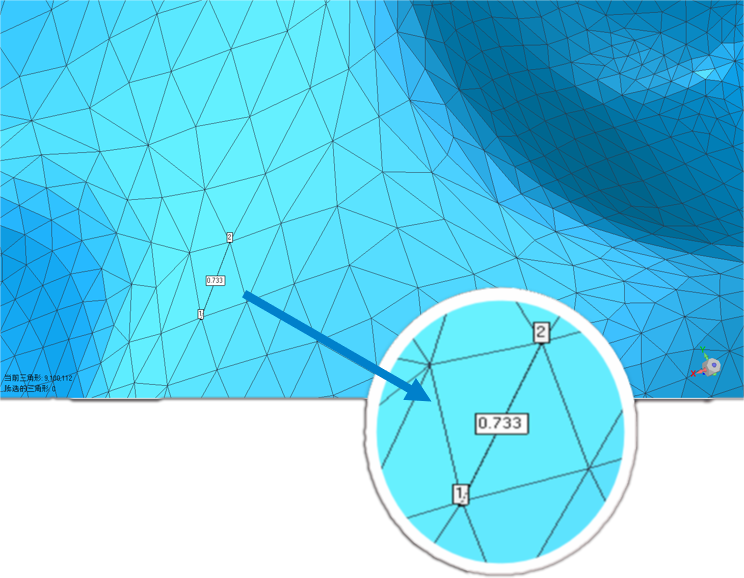 Before scanning an object, choose an appropriate point distance (resolution) based on your needs.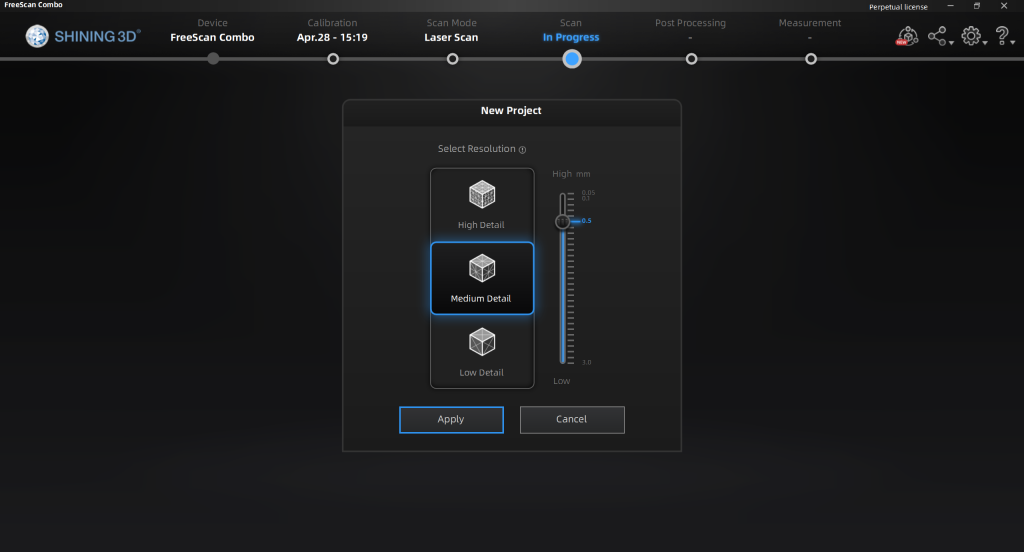 2.2 Frame rate (FPS)
The frame rate is the frequency at which bitmap images appear continuously on the display, measured in units of frames. The "frames per second" (FPS) specification indicates how many pictures the camera captures in one second.

The frame rate mainly depends on the material of the object and the software algorithm. The higher the frame rate, the faster the scan.
A high frame rate requires a good PC configuration, e.g., with a powerful graphics card, RAM, and processor. To benefit from your 3D scanner's maximum FPS capacity, choose a PC that meets our configuration recommendations.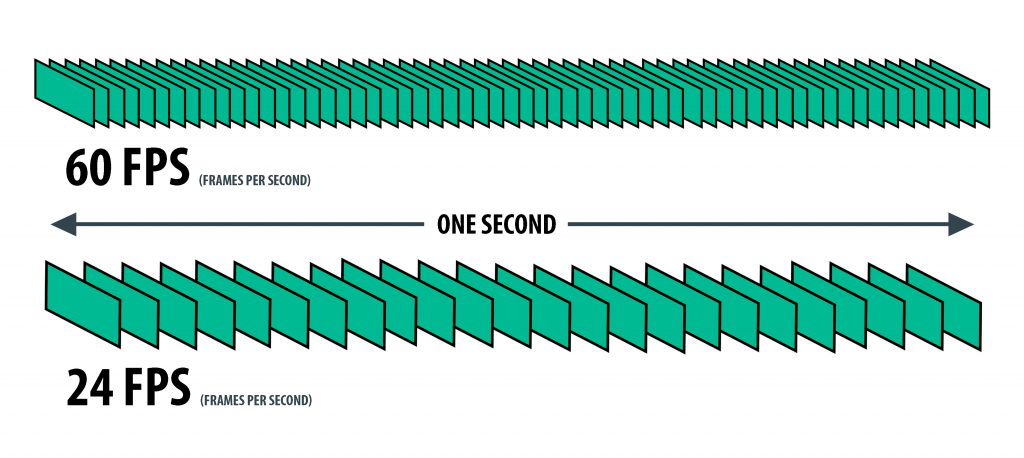 2.3 Field of view (FoV)
The field of view (FOV) is the viewable area where the 3D scanner can capture the data from a certain distance. This is similar to how our eyes can only see part of a scene at a time. The larger the FOV, the larger the area that can be seen at one time.
FOV is also a factor that affect scanning efficiency. When the 3D scanner has a large FOV, it is able to capture more data per frame. It is like painting; the larger your paintbrush, the more space you can cover with each stroke.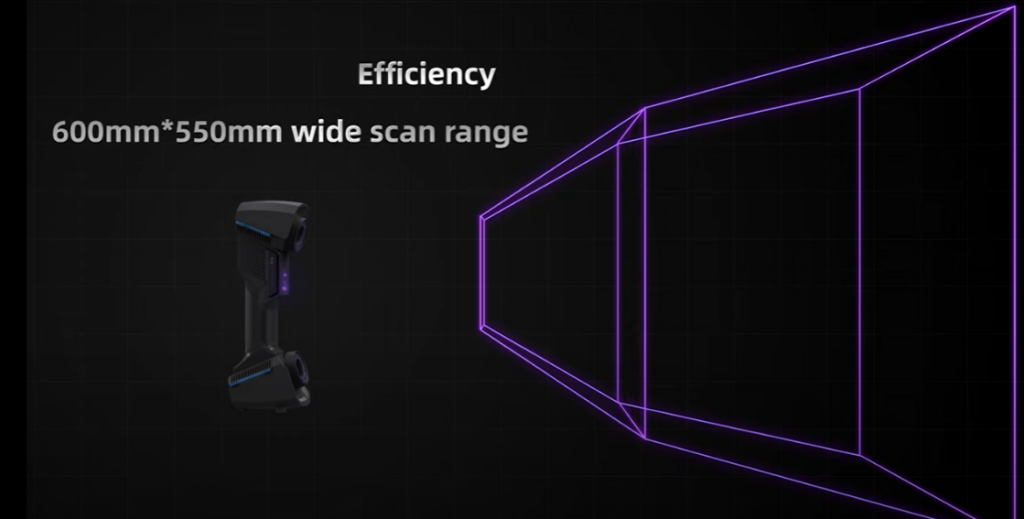 2.4 Object size
Some 3D scanners are made for scanning small objects, while others are better suited for scanning larger objects. Choose a 3D scanner that is optimized for scanning the size of the object.
For medium and large objects (for example, car fenders or engines), choose FreeScan series for its portable features that can effectively improve our scanning efficiency.
For small objects such as coins, keys, and car parts, choose OptimScan-5M plus and AutoScan Inspec for better details and higher efficiency.
Metrology 3D scanner efficiency comparison
3.1 How efficient are SHINING 3D's metrology solutions?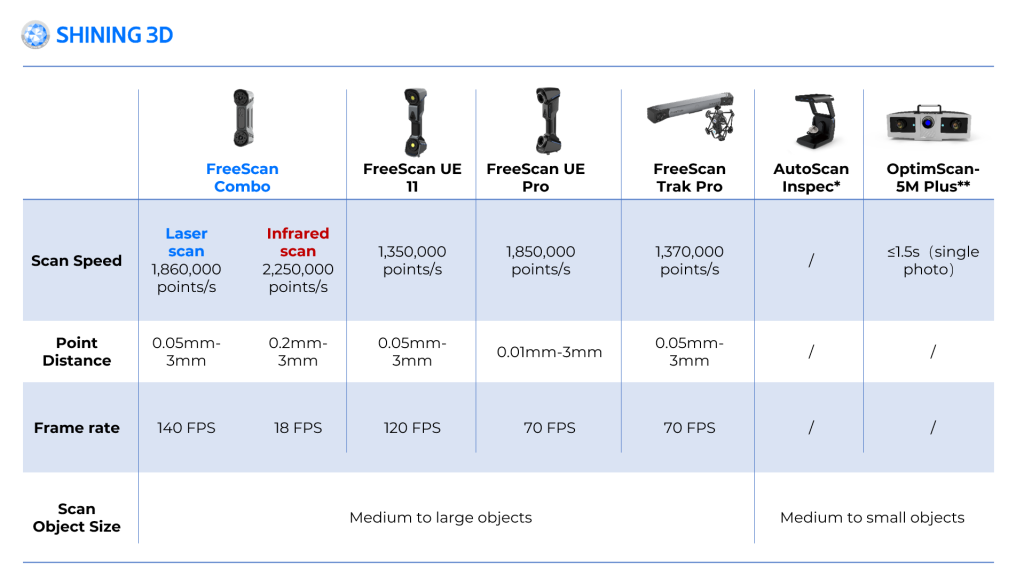 As shown in the above table, we can see the scanning efficiency of each scanner in the metrology-grade series.
*AutoScan Inspec is fully automatic, so there is no scan speed shown here.
**Fixed scanners do not display the frame rate, and the scanning speed is fixed. For example, the scanning time of OptimScan-5M Plus is the time of taking a single photo.
Photogrammetry
It is worth noting that FreeScan UE Pro is particularly efficient because of its unique built-in feature, photogrammetry, especially when it comes to scanning large objects. Scanning large objects can be done using the photogrammetry function without coded targets to ensure accuracy and improve overall productivity.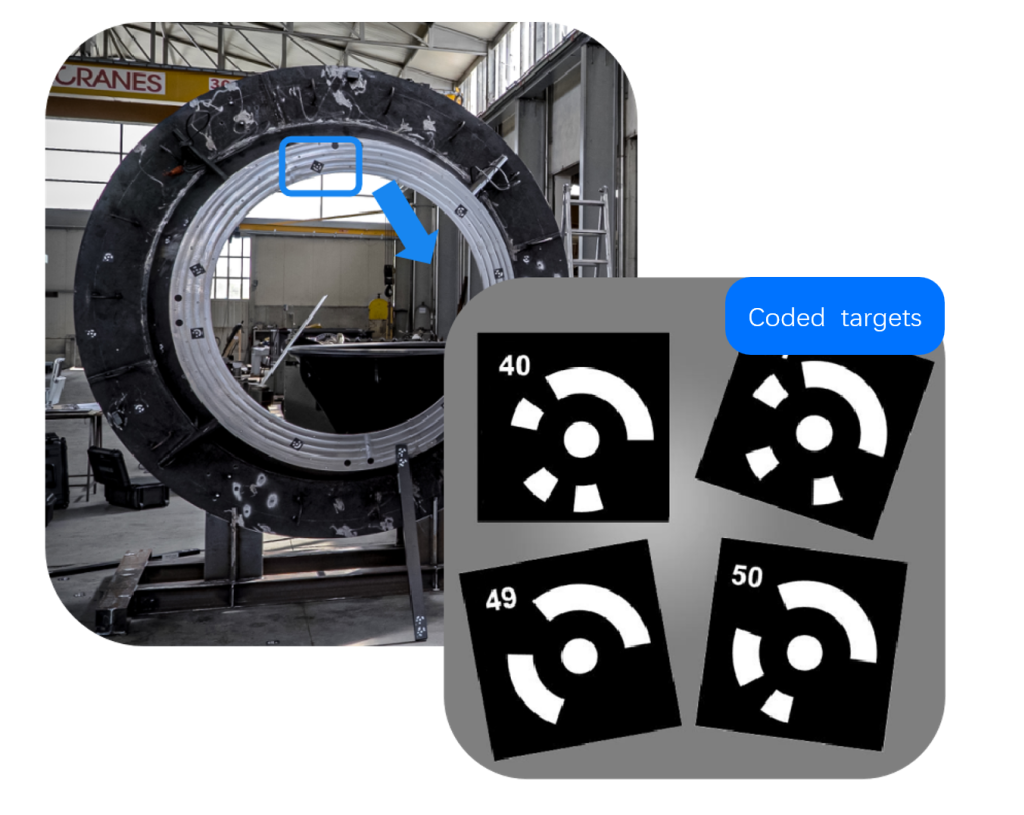 3.2 Workshop: One sand mold, three FreeScan 3D scanners
Our team digitized the same object with three different 3D scanners to demonstrate their efficiency.
Scanning object: Sand mold (20 x 15 x 8cm)
3D scanners: FreeScan UE 11, FreeScan UE Pro, FreeScan Combo
Here is the sand mold fitted with coded targets: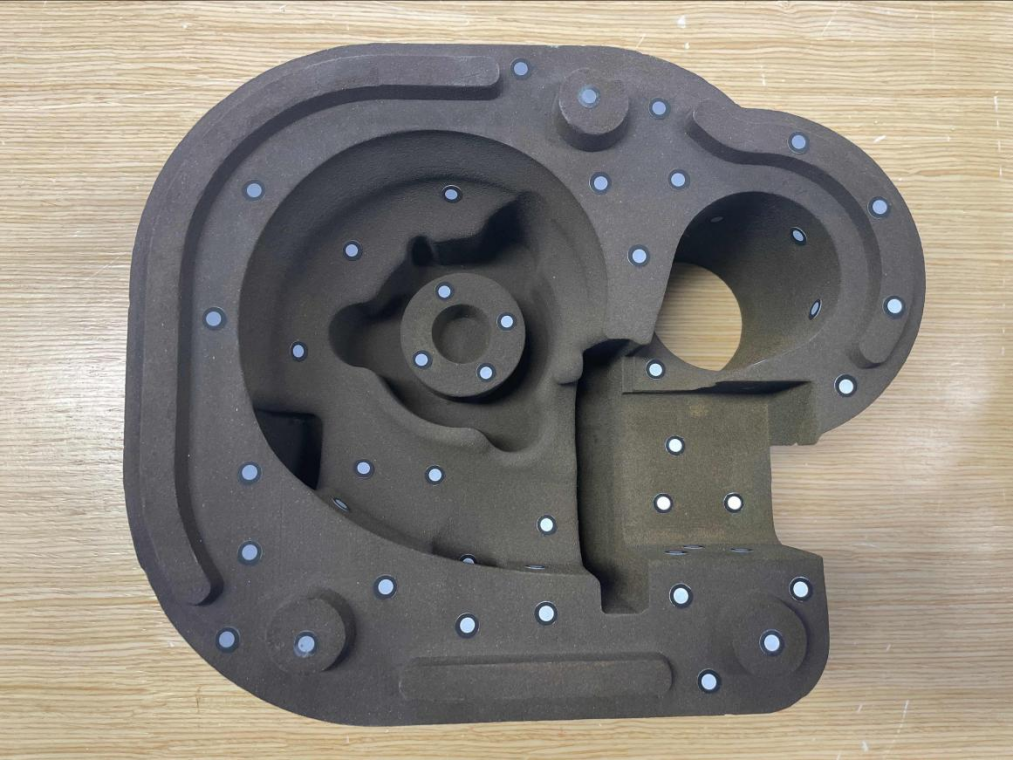 Below, you can see one of the three 3D models that we created with the FreeScan series: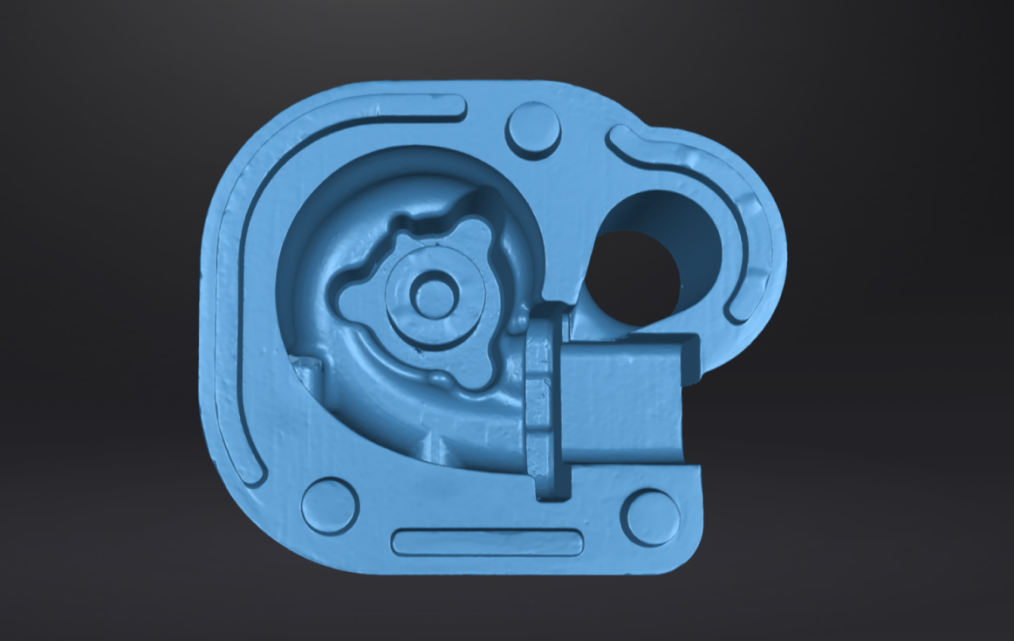 Result:
The FreeScan Combo, with its 140-FPS frame rate, was the most efficient 3D scanner here. We were able to complete the 3D scan in under 4 minutes.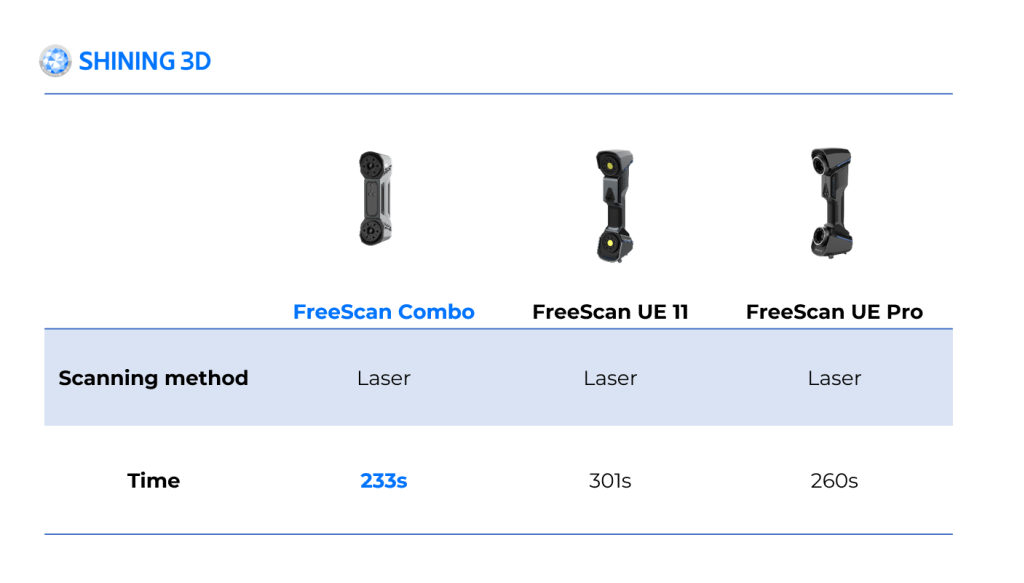 Exploring 3D scan efficiency through case studies
Let's look at a few case studies from our clients to see what kind of 3D scanning efficiency you can expect in real situations.
4.1 FreeScan UE 11: A 5-meter anchor system scanned in 20 minutes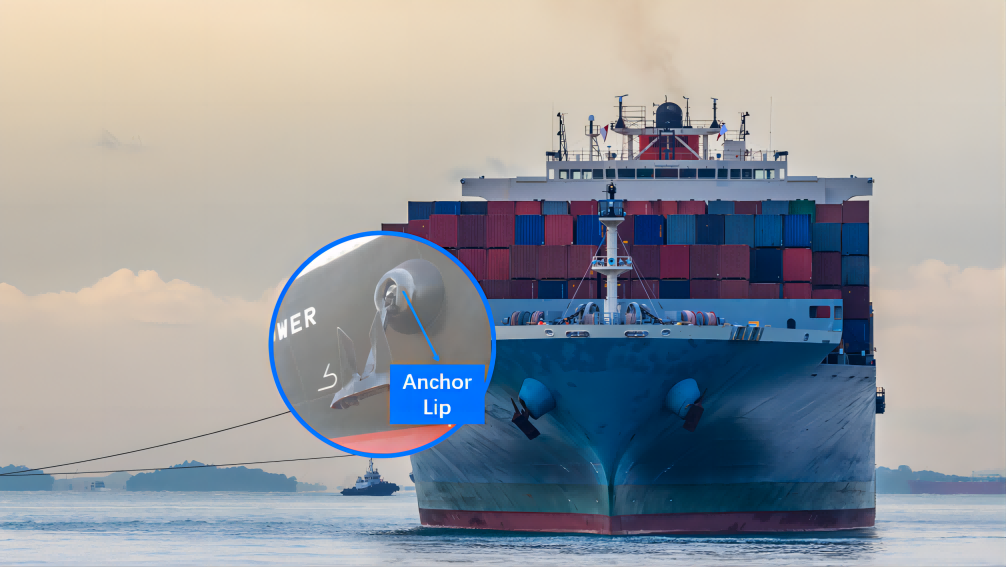 During the mooring process of the ship, the anchor plays an important role. The anchor system is composed of anchor, anchor chain, anchor chain barrel, chain stopper, anchor lifting machinery and auxiliary equipment.
The FreeScan UE 11 scans smoothly and efficiently. It has a FOV of 510 mm × 520 mm and a maximum scanning speed of 1,350,000 points/s. Our maritime client was able to scan this 5-meter long anchor system in 20 minutes.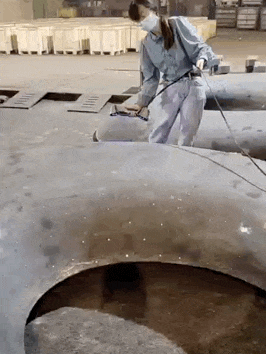 4.2 FreeScan UE Pro: Scanning a 4-by-5-meter mold in 35 minutes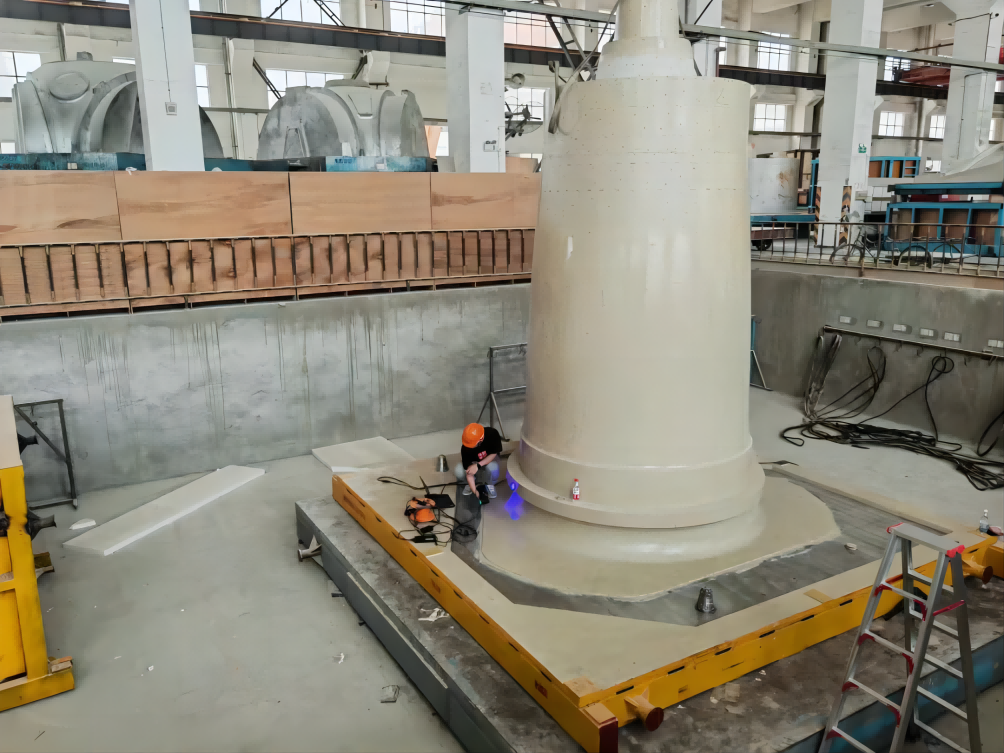 Our team used FreeScan UE Pro to fully 3D scan the shaft's inner and outer cavity. Aside from the time-consuming logistics (e.g., climbing, wiring), scanning the entire mold took about 35 minutes. Combined with photogrammetry, the volumetric accuracy can reach up to 0.02mm+0.015mm/m.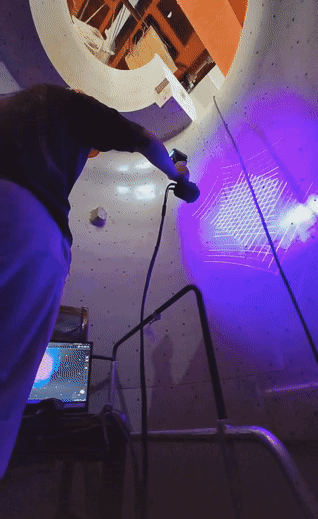 4.3 FreeScan Trak Pro: Capturing a whole car without markers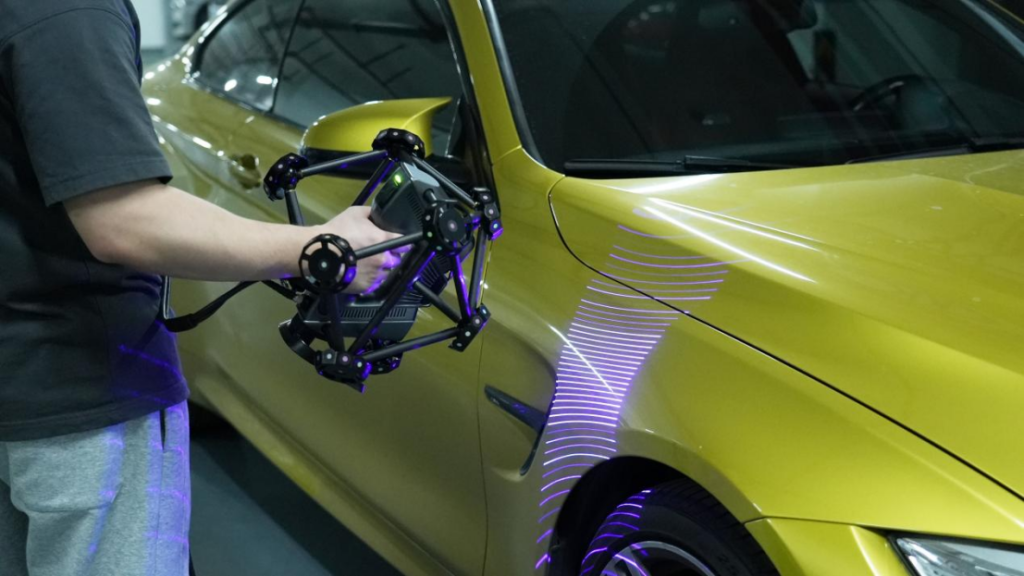 Because FreeScan Trak Pro can scan without markers, it can save a lot of time in the preparation work before scanning and improve working efficiency, and the maximum scanning speed can reach 1,370,000 points/s. It is very convenient for scanning a large object.

4.4 AutoScan Inspec: From 4 hours to 4 minutes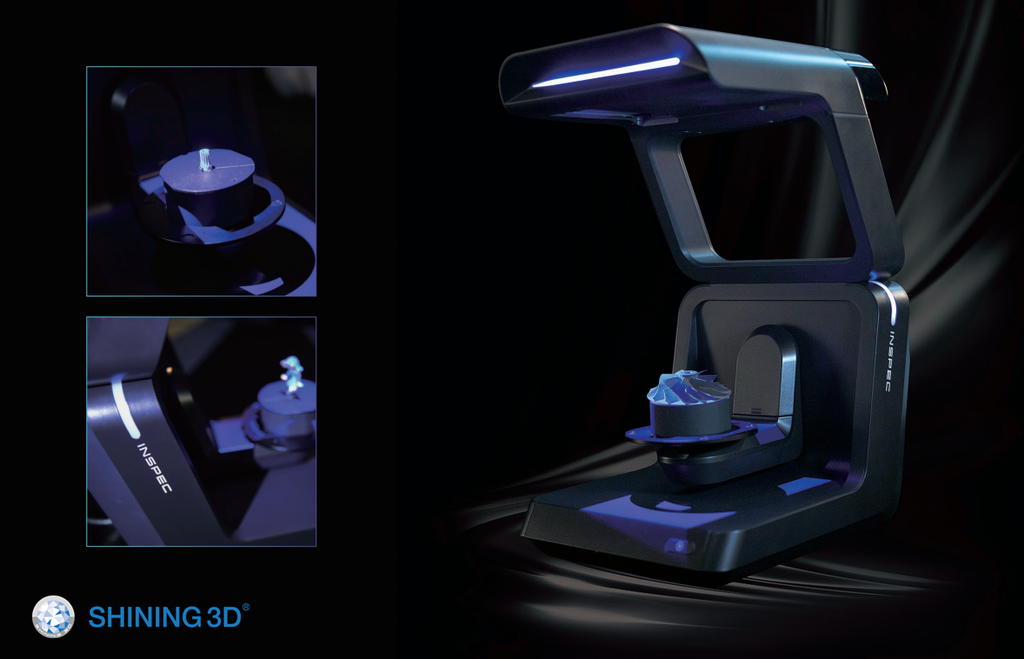 One of our customers, who is engaged in CNC manufacturing, needs to carry out quality inspections on impellers. However, the CMM machine is very slow when inspecting such special shaped objects. It takes about 4-5 hours to inspect an impeller with a diameter of 10 cm as shown in the picture. This waiting time is too long. With the AutoScan Inspec, the detection work is shortened to 4 minutes. Much more efficient!
4.5 OptimScan-5M Plus: Automated batch inspection
There's a common misconception that stationary 3D scanners aren't flexible or efficient enough compared to handheld ones, but they are not.
High-precision structured light 3D inspection scanners have the advantages of high speed, high efficiency, high accuracy and good repeatability, especially in scenarios such as scanning products that are easy to move or have complex structural contours, or even need to perform CPK batch inspection.
For example, scanning an automotive part with OptimScan-5M Plus. With the help of an automatic turntable, 3D data can be obtained in less than 10 minutes.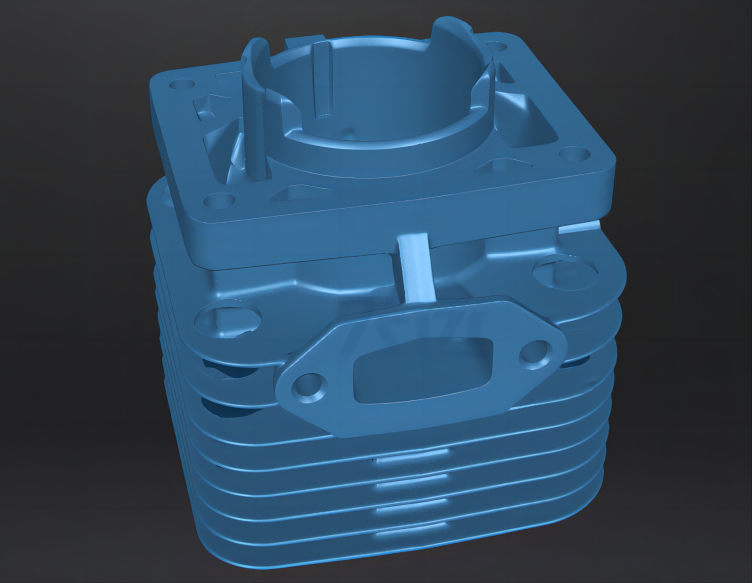 Additionally, the high accuracy structure light 3D inspection scanner is incredibly efficient when combined with collaborative robots or multiple machines for batch inspection and automatic report output.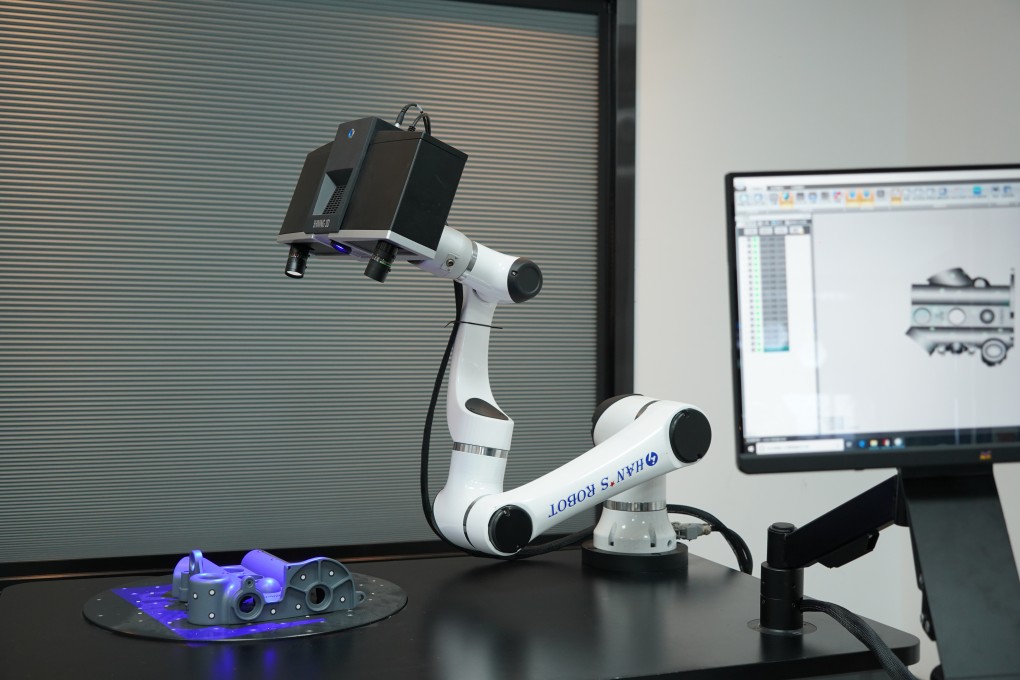 Conclusion
Through this article, we have concluded that for scanning medium and large objects, we recommend choosing the FreeScan series of scanners. Among them, FreeScan Combo is the fastest in terms of scanning efficiency.
➔ For larger objects:
We need to reduce the volume error while maximizing efficiency, and for this demand, FreeScan UE Pro has built-in photogrammetry, which meets the requirements of accuracy while pursuing speed. FreeScan Trak Pro has the advantage of scanning without markers, which can reduce a lot of preparation time before scanning.
➔ For scanning small and medium-sized objects:
We recommend OptimScan-5M Plus and AutoScan Inspec. Their advantages lie in high accuracy and small point distance.
➔ For small objects:
The scanning efficiency is extremely high. Between them, AutoScan Inspec is a fully automatic scanner, which is convenient and efficient for scanning small objects. OptimScan-5M Plus has three ranges: 100mm*75mm, 200mm*150mm, and 400mm*300mm. The corresponding point distances are 0.04mm, 0.08mm, and 0.16mm, providing more choices for objects of different sizes.
---
Our application engineers developed a tool to help you find the right metrology 3D scanner. Just select your application, specification expectations, object size, and automatically get a custom recommendation. No sign-ups or personal info needed! Click on the image below to get started: