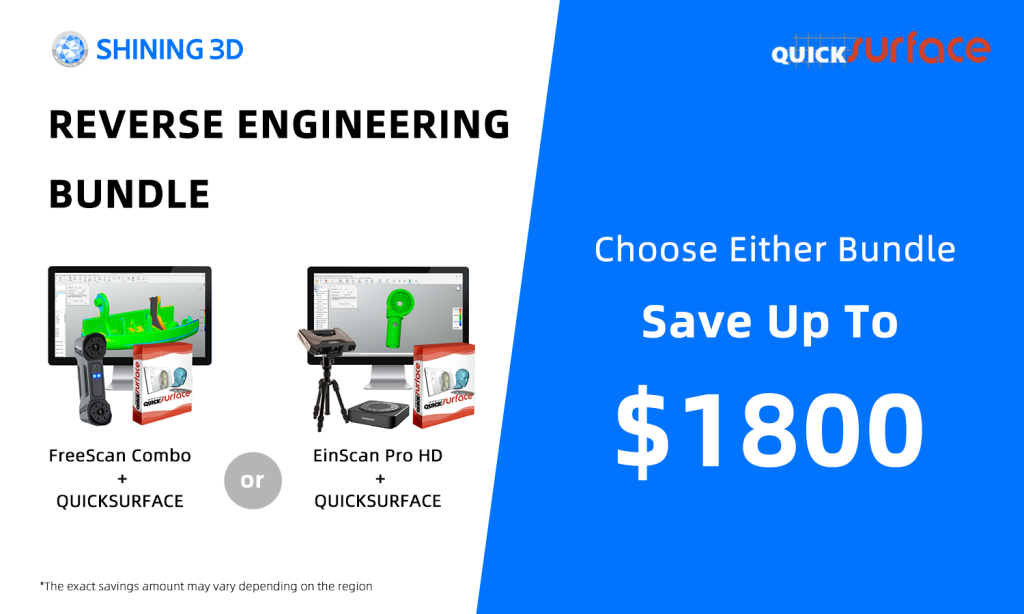 At SHINING 3D, we are always striving to democratize the world of 3D scanning, and as a result, we aim to offer the finest 3D digitizing products at affordable prices. Therefore, we have some exciting news to share with you!
We are thrilled to announce a significant price reduction on our Reverse Engineering Bundle, which includes our two outstanding products and the QuickSurface Software.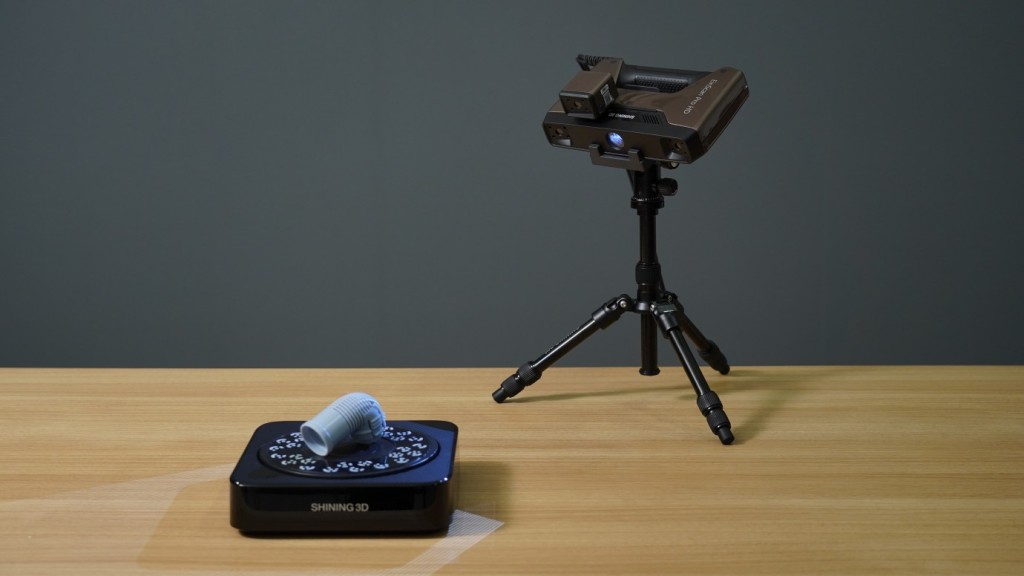 FreeScan Combo
Hybrid light source and multi-functional handheld 3D scanner.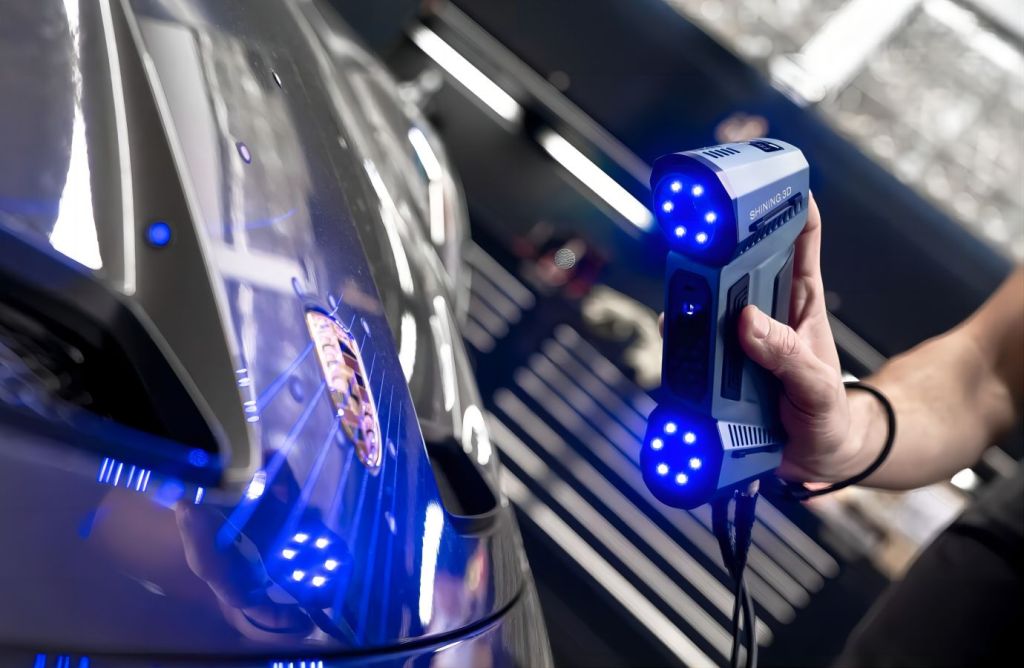 EinScan Pro HD
Multi-functional handheld 3D scanner, perfect for industrial applications.
QuickSurface Software
This scan to CAD software is a powerful tool that helps you streamline your 3D printing workflows, saving you time and ensuring top-notch design results.
Don´t skip the chance to combine our unrivaled scanners with the best reverse-engineering design software of all and GET YOUR PROJECTS TO THE NEXT LEVEL!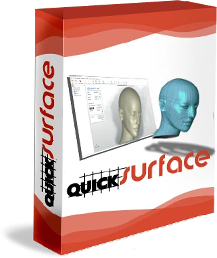 This offer is only valid until the 22.12.2023 so don´t wait any longer and get your Reverse Engineering Bundle today!