A Star is Born
Hello! Einstar!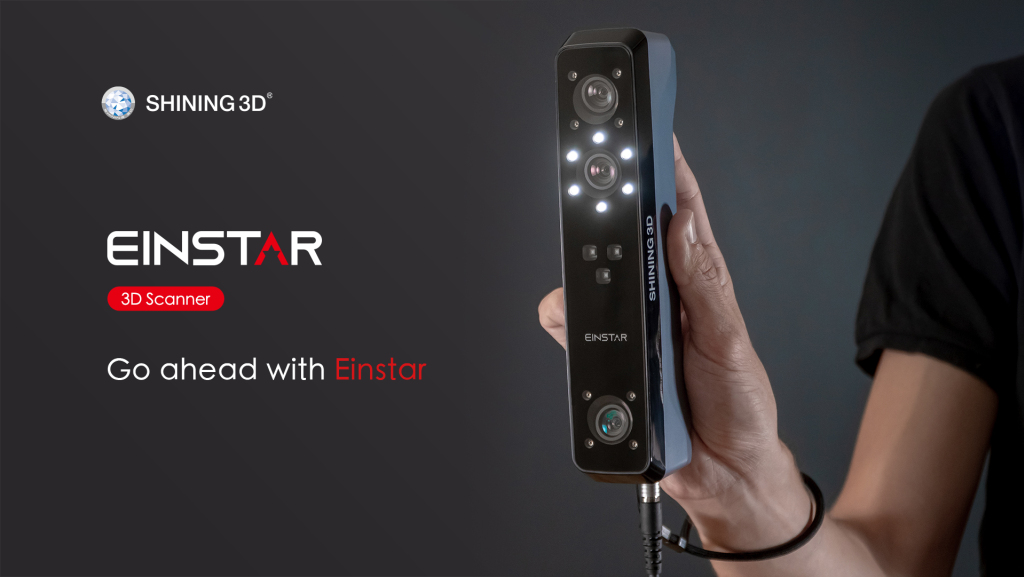 Our mission at SHINING 3D is to make quality 3D digitizing technology accessible to everybody, helping enterprises and individuals to enter the realm of the digital world. Einstar 3D scanner has been developed, allowing everybody to digitize the world around them like never before.
↓ SCROLL DOWN TO SAVE YOUR EARLY BIRD DEAL ↓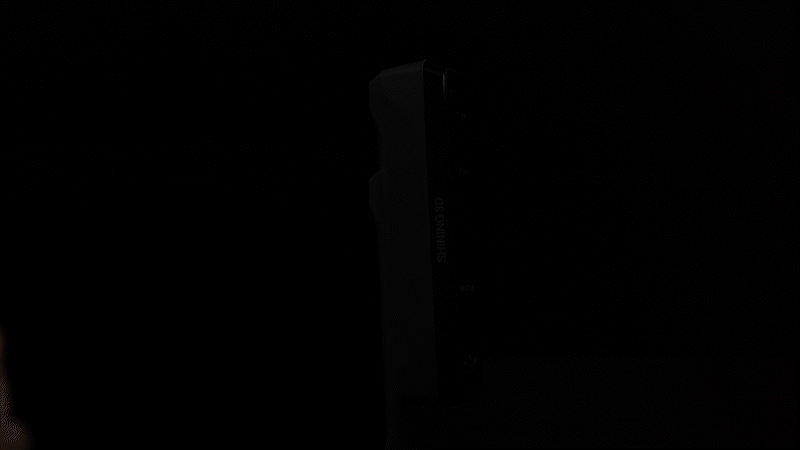 EINSTAR, equipped with 3 infrared VCSEL projectors, 2 stereo depth cameras, and 1 RGB color camera, can easily capture stable and clear details at fast pace providing high-quality data output with color texture. It is the perfect tool for getting started with 3D scanning or experiencing 3D modeling easily and efficiently.
Main features of EINSTAR include:
1.Great variety of application scenarios
Thanks to multiple data output formats, EINSTAR is the ideal companion for 3D scanning jobs in a wide range of projects and industries. No matter for 3D printing, Design, VR&AR or something completely different: EINSTAR´s versatility unlocks new dimensions of ideas and creativity.
2.High-quality Data
EINSTAR collects high density point cloud data fast and easily with point distance up to 0.1mm.
3.High Color Fidelity
Benefit from built-in RGB color camera, EINSTAR reproduces the original colors of the scanned objects authentically.
4.Detail-oriented Enhancement Technology
The built-in detail enhancement technology optimizes the point cloud for complete data acquisition, better guides your scanning and improve the data quality.
5.Stable Outdoor Scanning
With 3 infrared VCSEL projectors, Einstar can capture clear scan data and generate stable outputs outdoor.
6.Comfortable for Eyes
Because of invisible light of projector during scanning process, it makes eyes comfortable when do human scan.
7.Streamlined User Experience
A smooth and fast scanning experience with helpful features and high scanning speed.
8.Extremely Easy to Use
Ergonomic design, clear workflow, easy set-up, plug and play.
SAVE YOUR EINSTAR AT A SPECIAL PRICE
New to SHINING 3D? Benefit from our early bird discount and save your EINSTAR for only 799USD/EUR in our webshop HERE.
SHINING 3D user? Enjoy a special SHINING 3D family price of only 759USD/EUR by submitting your information HERE.
This offer is valid through October 1st exclusively on einstar.com, lead time max. 1 months.
What do you think about EINSTAR? Join the discussion on social media @einstar3d !
Facebook: https://www.facebook.com/Einstar3d
Instagram: https://www.instagram.com/einstar3d/
Tiktok: https://www.tiktok.com/@einstar3d
Cheers,
Team SHINING 3D