We had a blast at Control and we hope you did, too! Thank you for stepping by our booth, for the interest in our products, your attention and your time. But most of all, thanks for coming! We have seriously learned to cherish meeting in person; and personally getting to know you, your projects and your questions is of high value for us.
Besides our newly launched FreeScan UE Pro Multifunctional Laser Handheld 3D Scanner, we displayed our current metrology product portfolio ranging from high-precision desktop 3D inspection to automated robotic blue light scanning technology and our latest 3D printing solutions.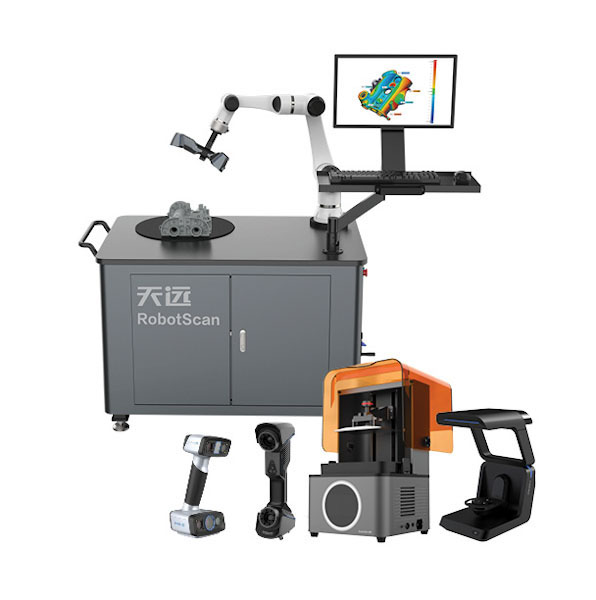 Robotscan E0505, EinScan HX, FreeScan UE Pro, AccuFab-L4K, AutoScan Inspec
Watch our recap to rewind what happened at our booth
Would you like to learn more about what you saw on-site? Get in touch with us via sales@shining3d.com . Our team will happily assist you in finding the digital manufacturing solution that meets your needs!
Technical Questions
Our technical support team is there to solve the nitty-gritty technical questions and problems. You directly contact them for specific questions via: einscan_support@shining3d.com
Keep in touch!
Stay up to date with SHINING 3D an subscribe to our newsletter(hyperlink to newsletter application box on website)!
Follow us @shining3d and @shining3ddental for interesting content, exciting applications and useful information! You can find us on Facebook, Linkedin and Instagram!