SHINING 3D and Japanese designer footwear brand MAGARIMONO make you walk on clouds Using 3D Digital Technology for Design & Production
Digital modeling and 3D printing have enabled today´s designers to create novel objects of previously near-impossible form. Elaborate shapes have become a hallmark of the medium but thankfully form-giving as a practice has pulled back from a complete embrace of the aesthetic and now finds success with a restrained mix of those digital flourished with classic surfaces. Japanese brand MAGARIMONO manages this trick in their new line of 3D printed shoes. What makes it an interesting launch is that they´ve taken some of the creative strangeness cut from the formal resolution, and found a place for it elsewhere in their overall creative package. It counteracts the seriousness and sterility that can build up in tight digitally-enabled product development loops.

Eric Ludlum, core77.com
SHINING 3D, a global powerhouse of 3D digital technology from 3D Digitizing through Intelligent Design to Additive Manufacturing is proud to be a partner of brands aiming to use 3D technologies for design and production. Having partnered successfully with several famous shoe brands in mainland China, SHINING 3D has expanded the printing service of SLS printed TPU shoe soles globally. One of the most exciting and creative projects is the cooperation with the Japanese footwear brand MAGARIMONO, taking an exotic approach to 3D printed designer footwear with their first collection "step different".
Design Meets Technology: Walking On Clouds Made Possible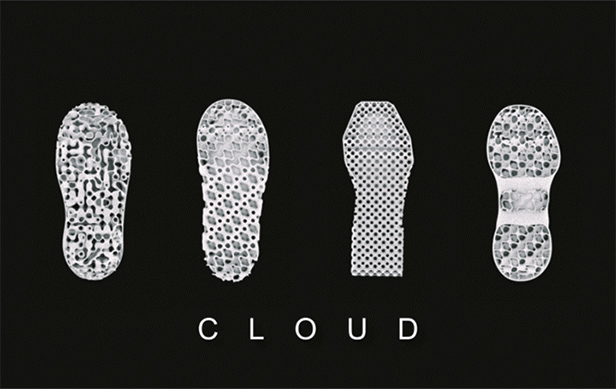 Who hasn´t always wanted to walk on clouds? With the help of the SLS printing technology of SHINING 3D´s EP-C5050 Pro TPU 3D Printer MAGARIMONO´s designers were able to birth their extraordinary ideas into reality. The four initial designs of the MAGARIMONO ORIGINALS Collection carry the title CLOUD. Each design is a tribute to a scientific category of a cloud with each type of shoe featuring a different cushioning structure.
Clouds are made up of very light water droplets or ice crystals. These particles can float in the air. When warm air rises, swells and cools, it forms clouds. Many water droplets formed together scatter reflect sunlight and you see a white could, but with a dark or gray cloud, the sunlight is scattered in all directions instead of reflected. The different types of clouds are cumulus, cirrus, stratus and nimbus.

sciencing.com, Molly Smith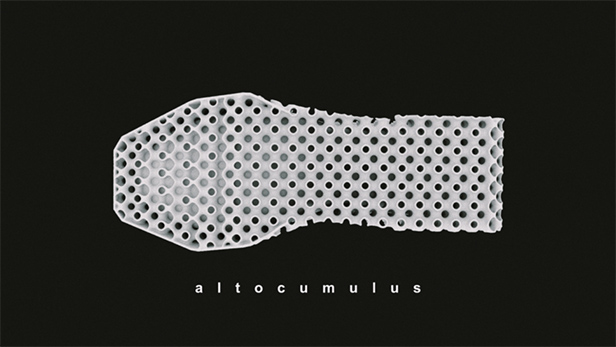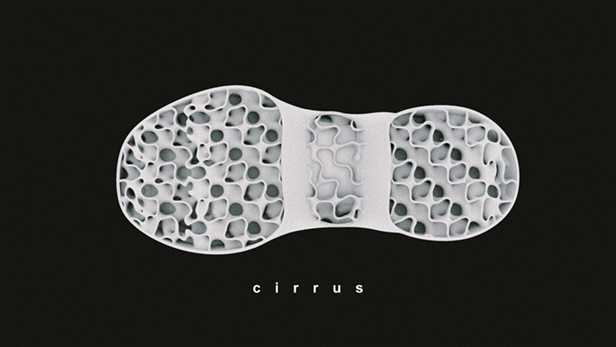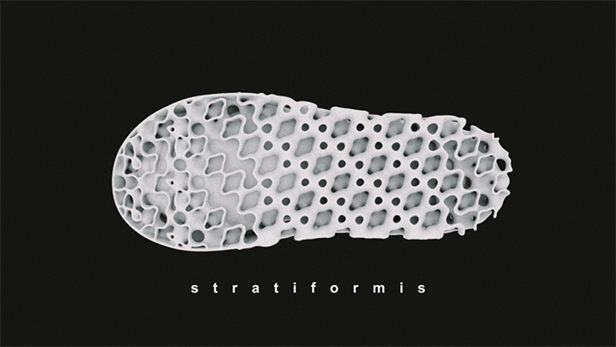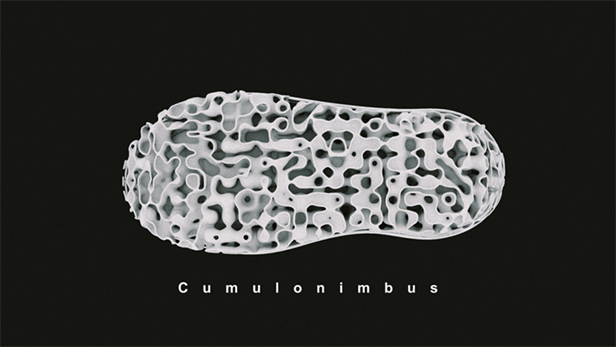 The outstanding concept of CLOUD not only enables you to walk on clouds but to even select the type of cloud you would like to walk on. The characteristic cloud pattern sole is then printed with the SHINING 3D EP-C5050 Pro TPU 3D Printer making up the basis of this exciting footwear. The motion and physical state of each waterdrop in the cloud and the concept of the perpetual transformation of the element has been articulated visually by MAGARIMONO´s designers in the collection´s teaser video:
"The design incorporates an amorphous shape in which water circulates while changing shape, such as bubbles, waves and clouds.

MAGARIMONO.com
The design aimed for by MAGARIMONO is strongly facilitated and professionalized through 3D printing technology, enabling the brand to produce exotic 3d printed footwear pieces fast, efficiently and authentic to the initial ideas and designs.
ABOUT MAGARIMONO
MAGARIMONO has the desire to create original products that no one has ever touched before. The extraordinary 3D printed shoes are crossing the boundaries of creativity and technology. MAGARIMONO proposes craftsmanship to the world through footwear believing it changes not only the expression and function, but also the relationship between the product and the user.
"STEP DIFFERENT.
"Heresy as the standard for the future."
New footwear unbound by conventions.
Possibilities through fusing material and technology.
Processes never before challenged.
We aim for footwear capable of meeting such goals."

MAGARIMONO.com
MAGARIMONO has managed to bring to life a completely new expression of footwear going beyond the limits of traditional footwear brands. By discovering the possibilities and opportunities when materials and technology meet such unchallenged processes bring forth the footwear the young Japanese label is striving to accomplish. The made-to-order concept adds exclusivity to the brand´s already outstanding design concept.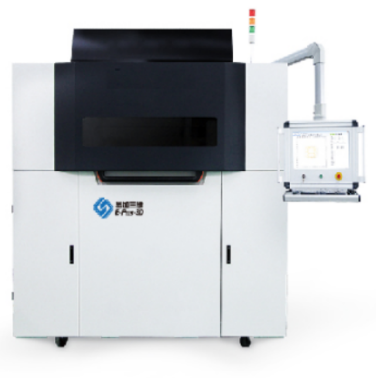 SHINING 3D Additive products are mainly manufactured by SHINING 3D´s subsidiary company E-Plus, which has more than 20 years of the experiencing on additive manufacturing machines including Metal Printer, SLS Printers and SLA Printers for a broad range of different applications such as Aerospace, Automotive, Tooling, Healthcare, Dental, Consumer Products, Education, and many more.
The EP-C5050 Pro SLS 3D Printer has been specially developed for the production of high-quality TPU shoe soles at a large scale.