Since the outbreak of Covid-19 epidemic shortage of medical protective equipment has been one of the thorny problems of the fight against it. In particular, medical personnel fighting on the front line of anti-epidemic medicine has always been in shortage of masks, face shields, protective glasses, protective clothing and further personal protective equipment.
In March SHINING 3D had already donated a batch of 3D printed goggles to some hospitals receiving positive feedback about the equipment.
This month SHINING 3D, in the course of further supporting the fight against the virus by means of 3D digitizing, intelligent design and 3D printing technologies, additionally established the "Fight Covid-19" project team composed of CAD designers, 3D printing technology engineers, production capacity dispatchers, customer liaison officers, and auxiliary materials purchasers in order to create more of the much-needed protective equipment .
1.Protective Face Shield Production Process
First, the data of the face shield is created by the CAD designer, the 3D printing technical engineer performs the printing test. After three design adjustments, the design drawings are finalized.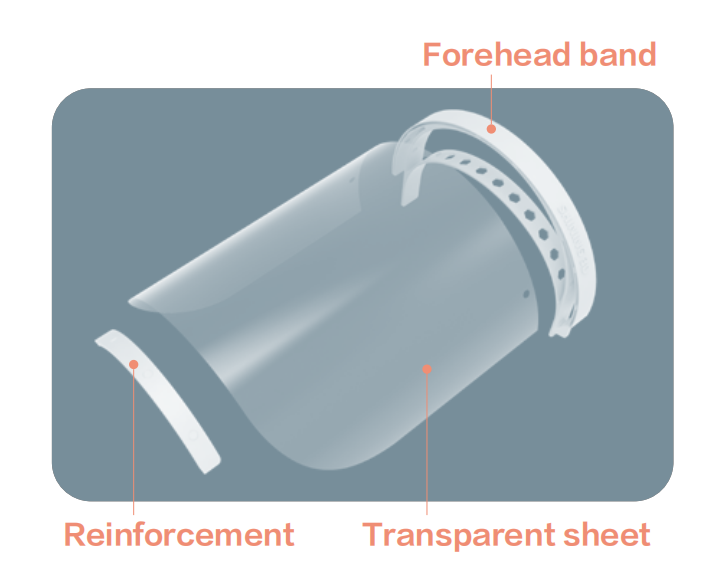 16 Stereolithography resin 3D printers were started at the same time at SHINING 3D´s local printing centers in Mainland China, and the 3D printing of 1,000 sets of face shield forehead bands was completed in just one day.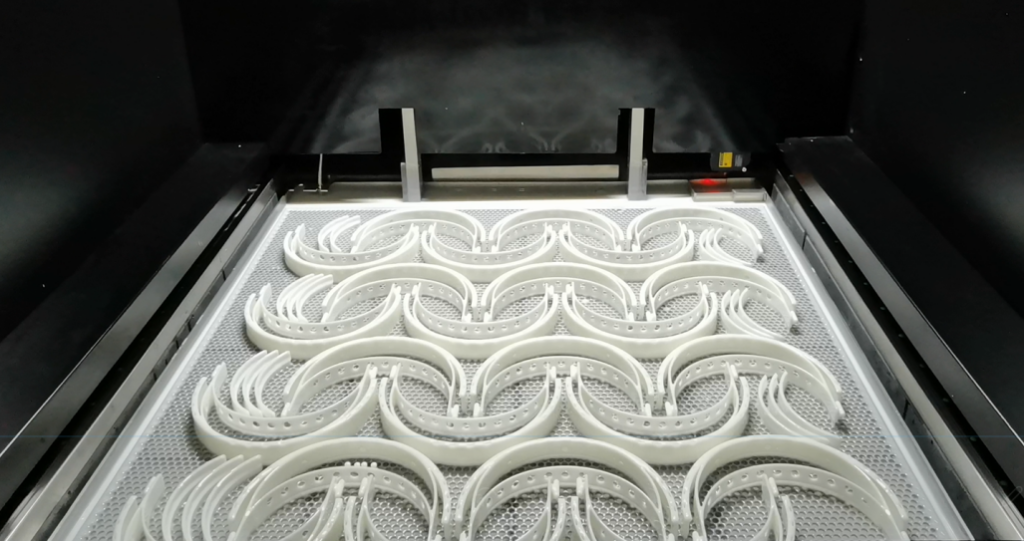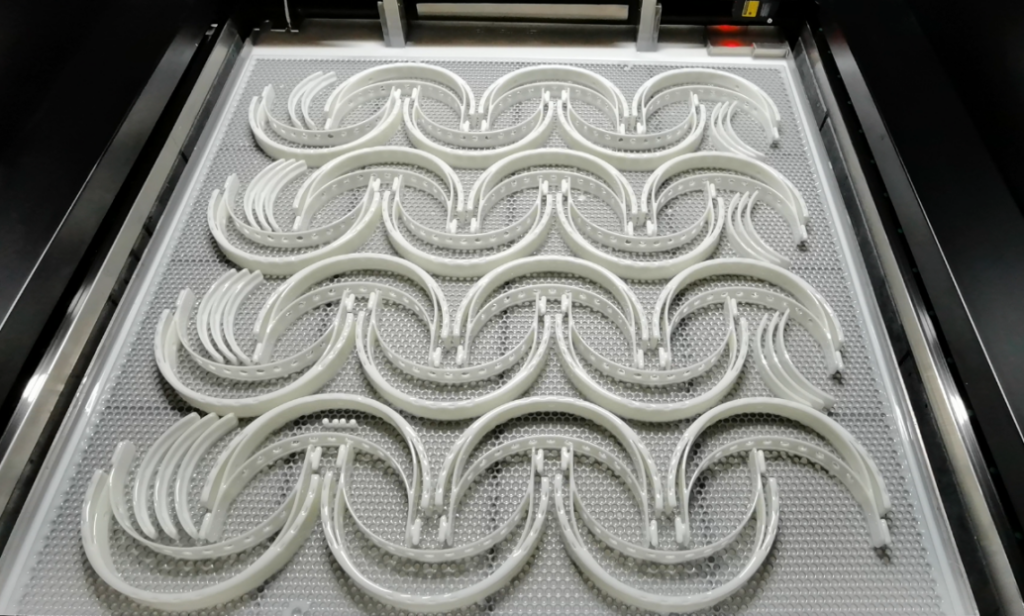 (Face shields parts that have just been 3D printed)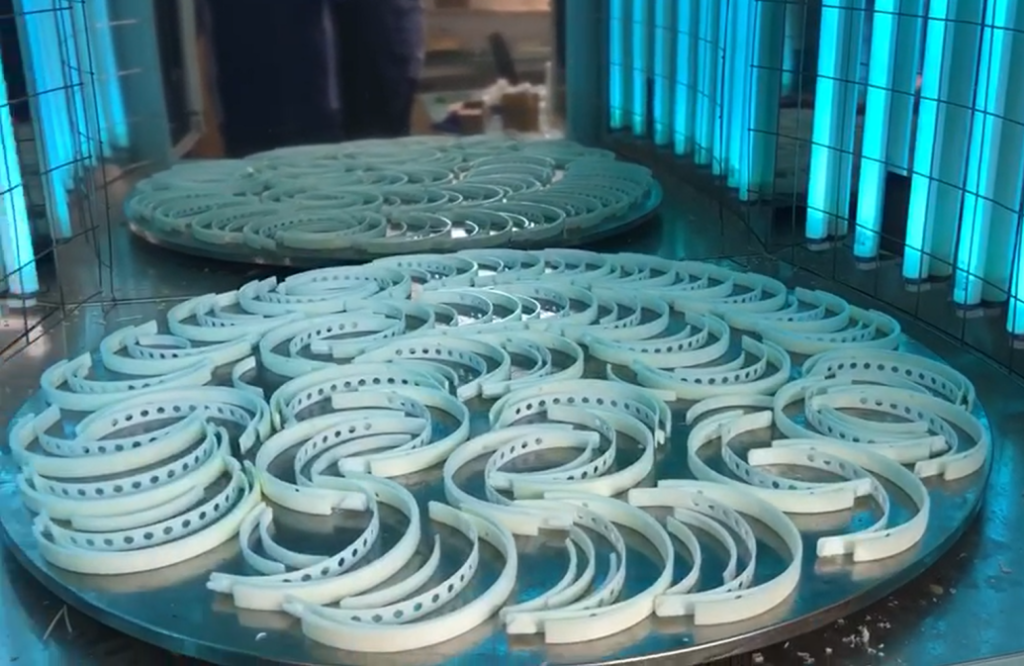 (Parts that are curing and being disinfected after cleaning)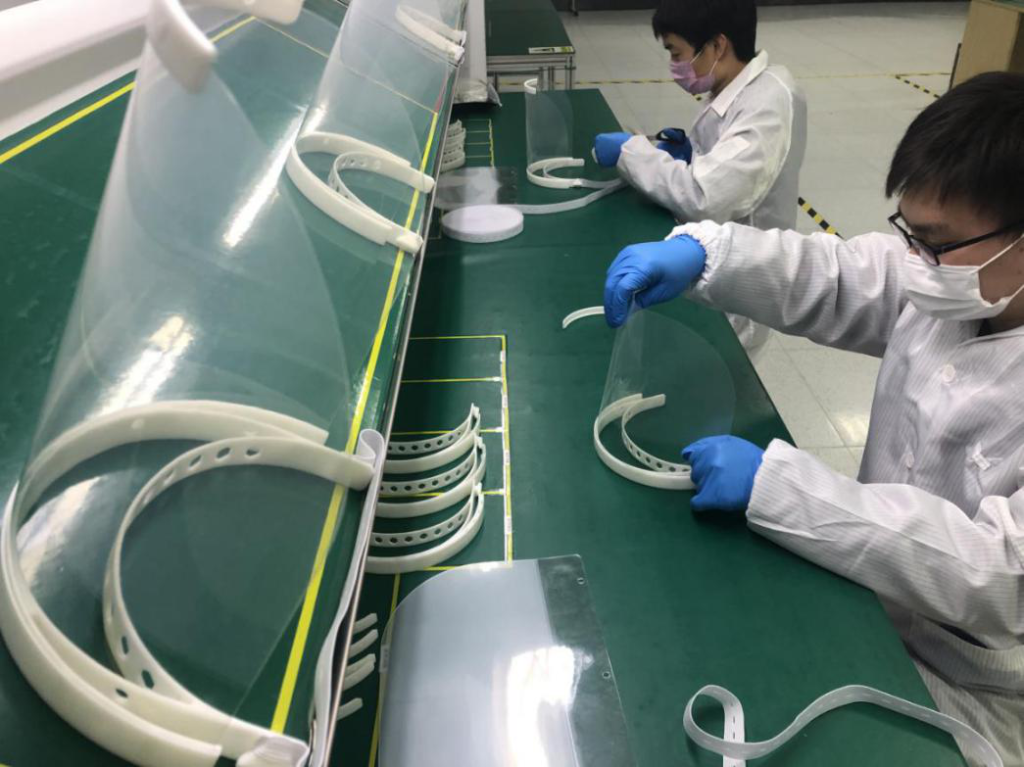 (Face shield assembly test)
(The face shield consists of a 3D printed forehead band + PETG transparent film + elastic straps)
The last part is the subdivision, packaging and transportation of large quantities of products.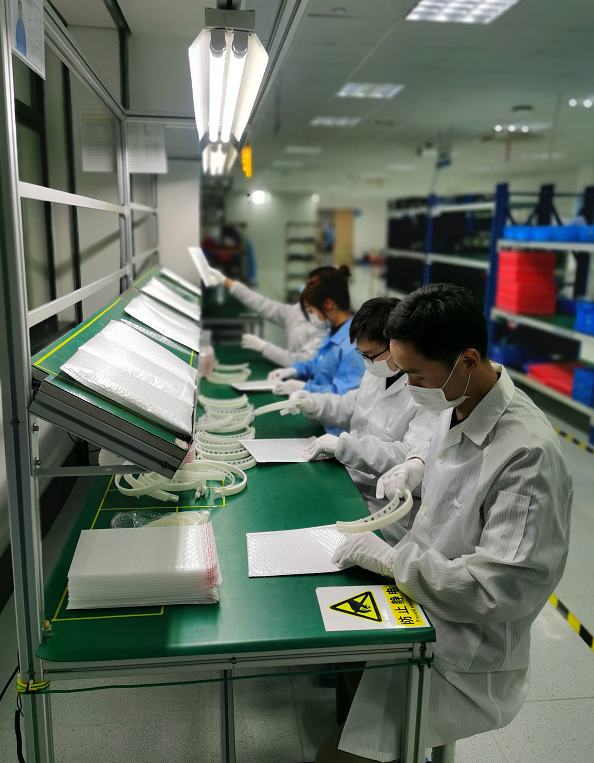 (Sub-component quality inspection and packaging)
(Face shields ready for shipment)YouTube URLPaste a link to the content you want to display on your site.EmbedLearn more about embeds(opens in a new tab)
SHINING 3D´s Fight Covid-19 project team also provided users with a quick assembly guide for 3D printed face shields. According to the operation instructions of the guide, it only takes 1 minute to complete the assembly of the components and start using it.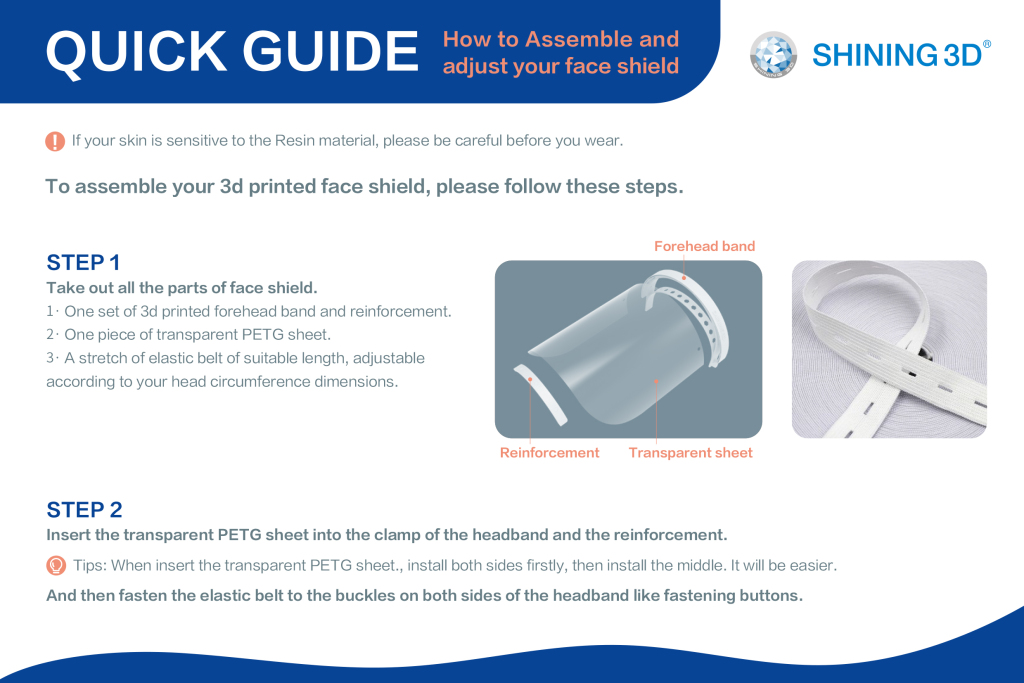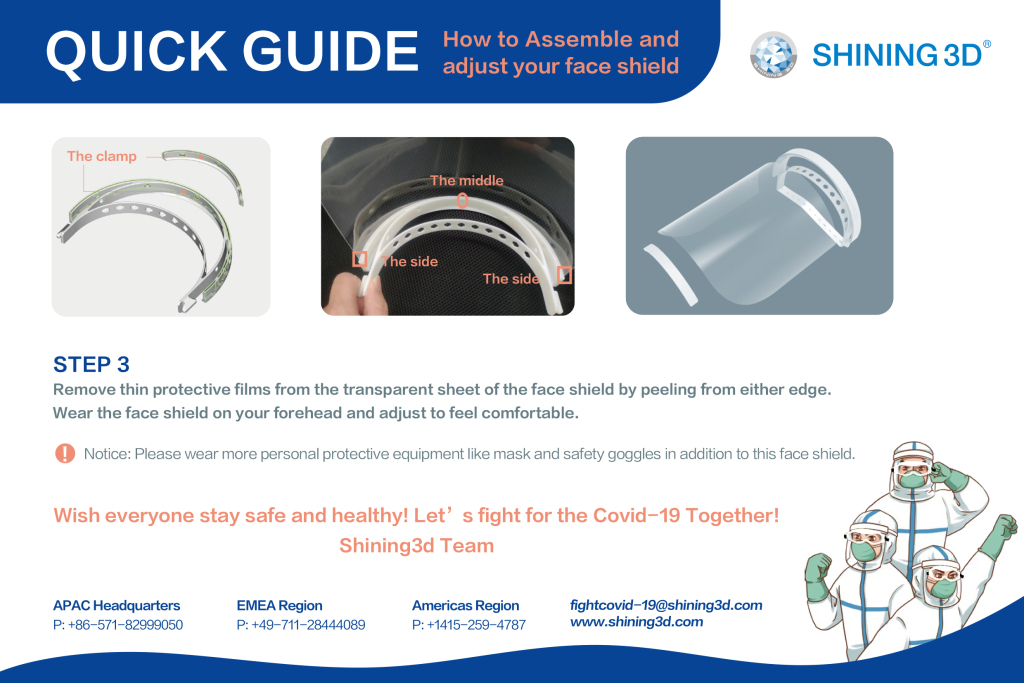 As of April 23, all 1,000 sets of face shields, 2,000 mask ear hooks, and 3,000 masks have been shipped to destinations worldwide.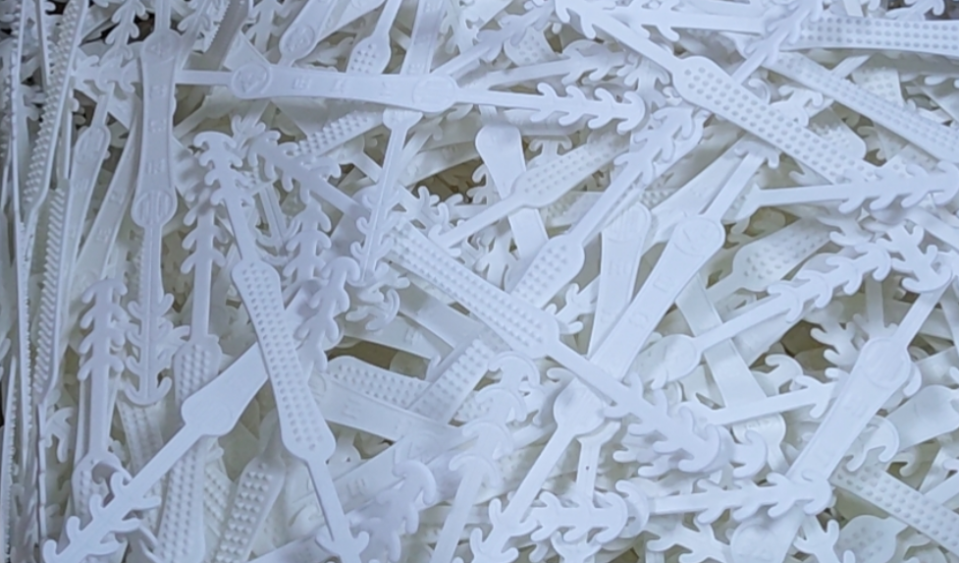 (Nylon powder material printed mask earhook)
Stay healthy and let´s keep fighting the virus together!
---
Did you already check out our past initiatives?