One of the highlights in the SHINING 3D annual event agenda is for sure Formnext. Gathering all the big players serving the digital manufacturing process chain from scanning, design, printing, materials and post-processing it is one of the shows where the full SHINING 3D product portfolio comes to display.
This year´s Formnext was all about reuniting in person with customers, partners, old friends, new faces and of course, the whole industry. Realizing, that since the last offline show in November 2019 we basically renewed our complete product portfolio and were exhibiting a broad array of product updates and innovations we were even more excited to showcase how we did not cease to innovate even in difficult circumstances. Under the motto "November is FOR MORE" we put together an exciting program including new product launches, live presentations and special time to reconnect with friends.
Being able to showcase our products live and in an in-person environment again we were thrilled to not only introduce one, but two completely new products: Transcan C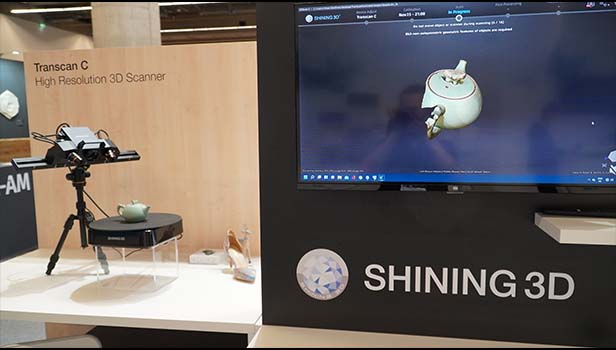 Transcan C is a professional-grade 3D scanner, capturing exceptionally high resolution and accurate scans of objects of a broad range of sizes. The 12 Megapixel cameras produce rich and detailed colorful 3D models, authentically generating a digital replica of an object.
Transcan C will enable businesses and individuals across industries to create authentic digital replicas from small to medium-sized objects as well as making measuring tasks more simple and accessible.
AccuFab-L4K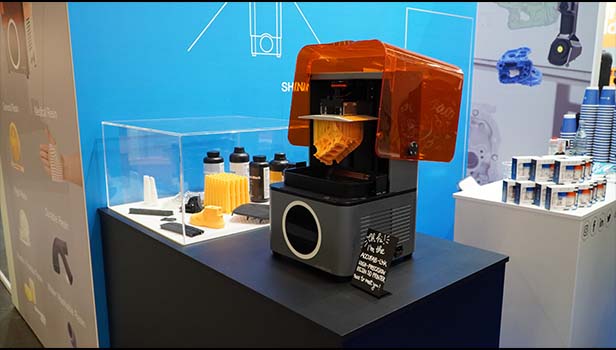 AccuFab L4K is a 3D printer designed to improve prototyping efficiency and shorten the product development lifecycle. With 4K resolution and a large print volume, AccuFab-L4K delivers extraordinary printing results and feasibility.
Entering into professional 3D printing and rapid prototyping is an easy game with the AccuFab-L4K due to its easy operation, maintenance and outstanding price-performance ratio.
Besides launching these all-new products, we showcased the go-to 3D scanning solutions from EinScan Pro HD to FreeScan UE and the whole Digital Dentistry line-up.
Another highlight in our trade show program was our agenda of presentations of digital manufacturing hot topics which we livestreamed on our Instagram Channel.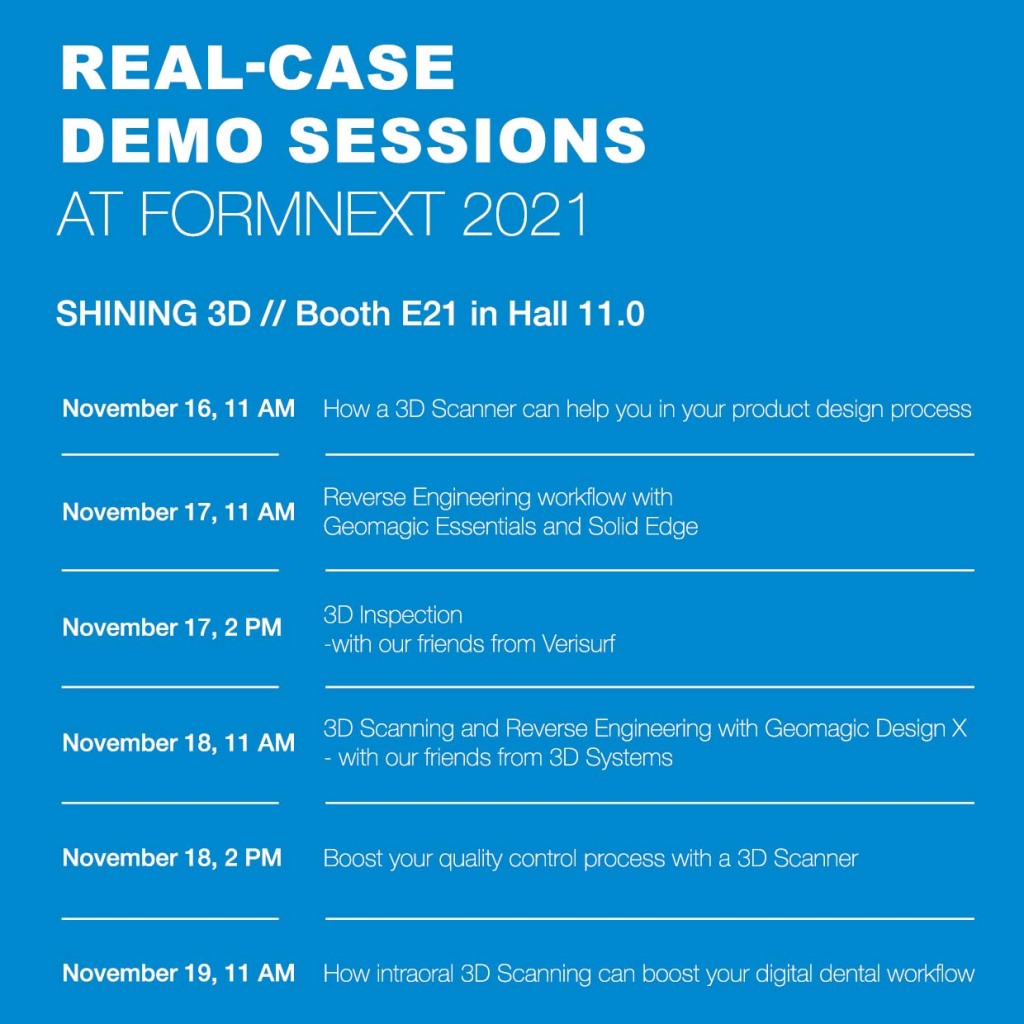 You can still watch the videos we recorded on-site on Instagram on our profile @shining3d !
We look forward to meeting you in-person next year! Keep your eyes peeled for our 2022 event agenda and schedule your appointment with our team!
Would you like to catch up with us? connected @shining3d on Linkedin, Twitter, Facebook, Instagram or contact us via sales@shining3d.com!