Disguising oneself has been part of humanity ever since the beginning of time. From ancient myths and legends to superhero stories and science fiction, through undercover agents to carnival and cosplay. Dressing up has manifold reasons and remains present and popular in society.
Costumes intend to change the identity of a person making them appear as a certain fictional character. Being an essential tool of actors, costumes come in a great variety, from simple clothing changes to elaborate and complicated artistic outfits. Furthermore, the huge popularity of celebrations and events such as Carnival, Halloween or movie, gaming and comic conventions have notably enlarged the global costume market and sparked creativity in DIY costume creations.
Digital Costume Design
3D printing and digital design have increasingly been adopted in the process of costume design. The great variety and flexibility of these technologies have helped to bring formerly unimaginable creations to life. Now, what would happen if these outstanding designs would also perfectly fit the people they were designed for? And what would actually result from giving a professional access to this solution?
We equipped a Hollywood make-up effects artist with the EinScan H to showcase exactly that.
From Guardians of the Galaxy to the EinScan H
Will Huff has been in the motion picture industry for more than 25 years and has an amazing record of famous blockbusters he was involved in, among many others Men in Black, Pirates of the Caribbean, Thor, Ocean´s 11 and Pearl Harbor. He describes his job as broad as prosthetics, animatronics, specialty costumes and specialty props.
Being hugely active in the field of high-tech, especially in robotics, he is using the skills and materials he had learned about in the motion picture industry.
"A few years ago something happened with technology: Robotics, Artificial Intelligence and 3D Printing evolved and converged, creating a new era in Robotics. With these new tools, building robots is no longer isolated to big corporations and universities."
-Will Huff, Hollywood Make-up Effects Artist
With the exciting converge of technologies on the rise, Will set out for his first big project to build his own replica of a Lost in Space robot, which got him hooked on robotics when he was a child. To date, Will has built several robots, including a "Bartender Droid", a robot serving drinks, and in the whole process has become well acquainted with different digital manufacturing technologies.
Using the 3D scan to 3D print workflow and his skills from the motion picture industry, Will designed remarkably beautiful face masks to create exactly fitting, customized cosplay and Halloween costumes for his children.
The Costume: A Custom Skull Mask Brought Forth by 3D Scanning, Zbrush and 3D Printing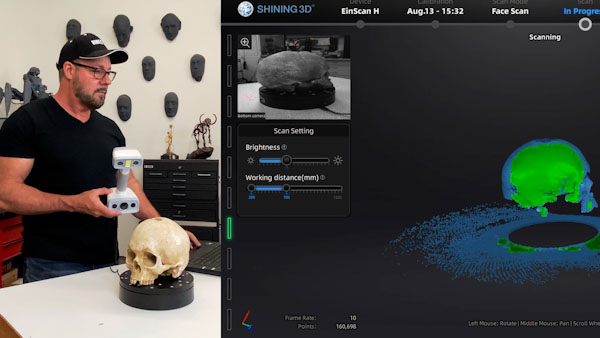 Will started his design process by scanning a skull with the EinScan H. The skull became the inspiration for the entire project.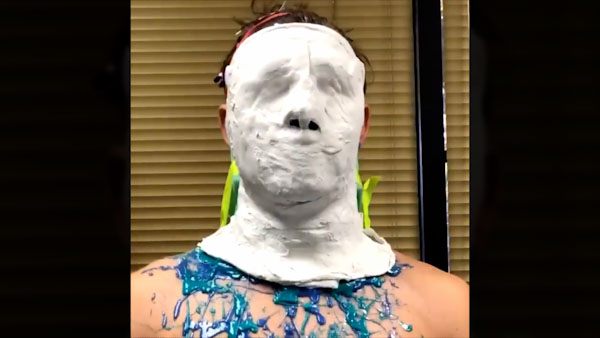 "In make-up effects, we use silicone to make the copy of a head. Lots of times it is a little bit messy, sometimes it is really overwhelming for the person underneath the silicone and very difficult for a kid to go through this process. So, scanning to the rescue!"
-Will Huff, Hollywood Make-up Effects Artist
Scanning his children, he placed a rubber cap over their head to flatten down their hair and scanned their heads in Face Scan Mode.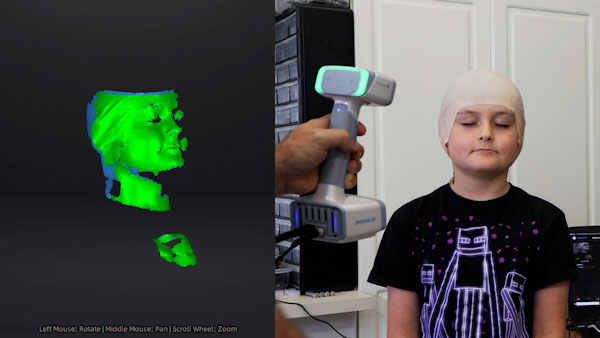 After completing the scans, Will imported the scan data into Zbrush to clean them up and building and sizing custom models on.
"My edited scans are in real-world sizes, that means if we bring that model into Zbrush, the actual size of the model is accurate down to sub-millimeter level."
-Will Huff, Hollywood Make-up Effects Artist
The fact that with the 3D scanning data it is possible to adapt any kind of design to be a custom fit helped Will in the further process of the costume design.
"For my kids, I wanted to make an articulated skull that they could wear for example for Halloween. Since the kids´ heads are different sizes, I can size up the skulls to match each one of them."
-Will Huff, Hollywood Make-up Effects Artist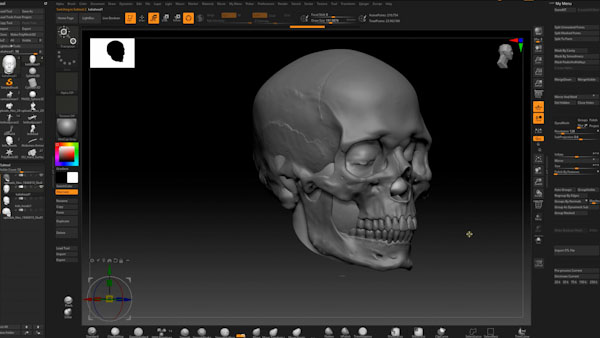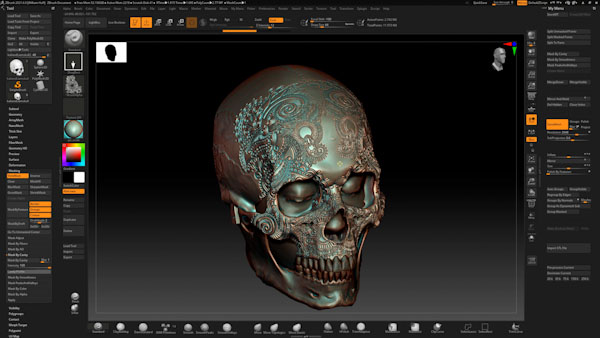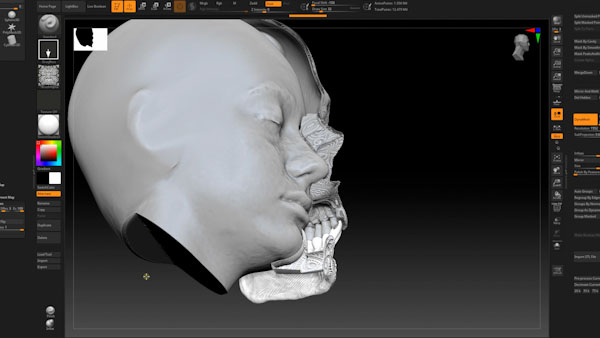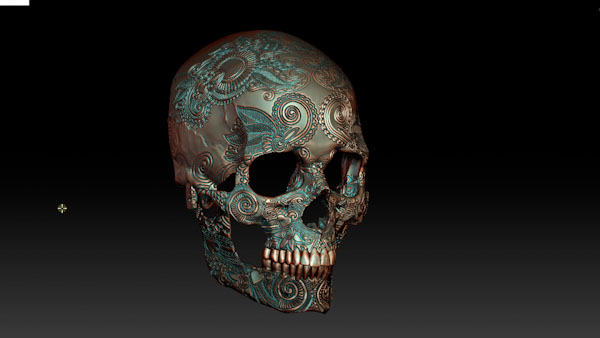 "Thanks to the EinScan H scanner each mask is a custom fit!"
-Will Huff, Hollywood Make-up Effects Artist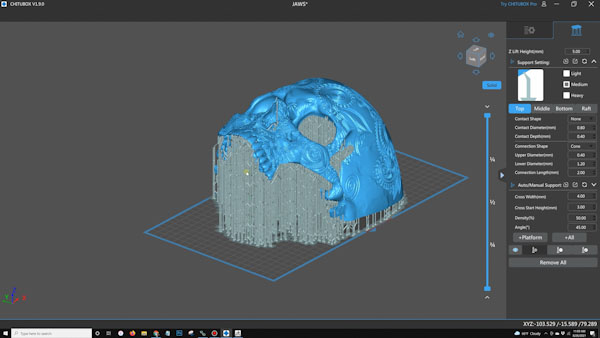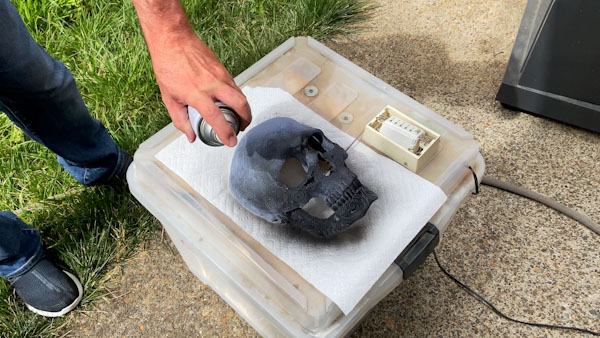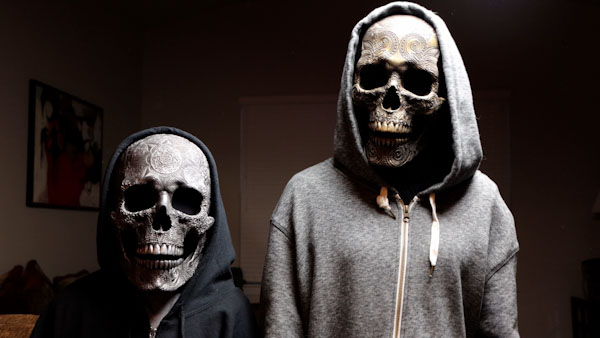 "I have to say this is an astounding piece of technology. It really is. If you are an artist that has a budget to buy something like this I would highly recommend it, if you do a lot of virtual stuff inside the computer. This thing is an incredible tool."
-Will Huff, Hollywood Make-up Effects Artist